Chocolate Sculpture
Steampunk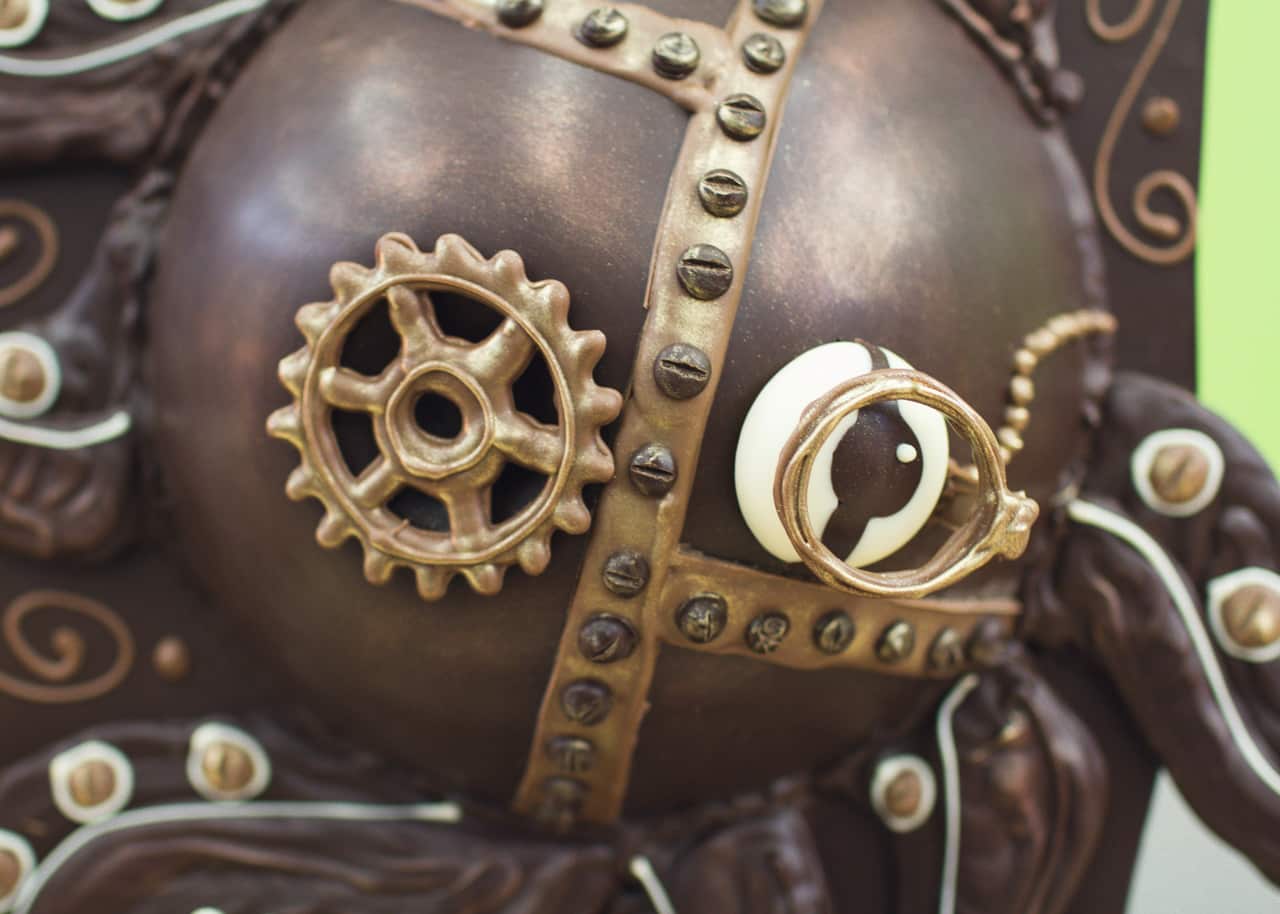 My 2014 Art Hop exhibit was based on the whimsy and industrial style of steampunk. For those who haven't heard of steampunk before, I've always been a fan of this definition from the Ministry of Peculiar Occurrences.
"Steampunk is an inspired movement of creativity and imagination. With a backdrop of either Victorian England or America's Wild West at hand, modern technologies are re-imagined and realized as elaborate works of art, fashion, and mechanics."
"If Jules Verne or H.G. Wells were writing their science fiction today, it would be considered "steampunk."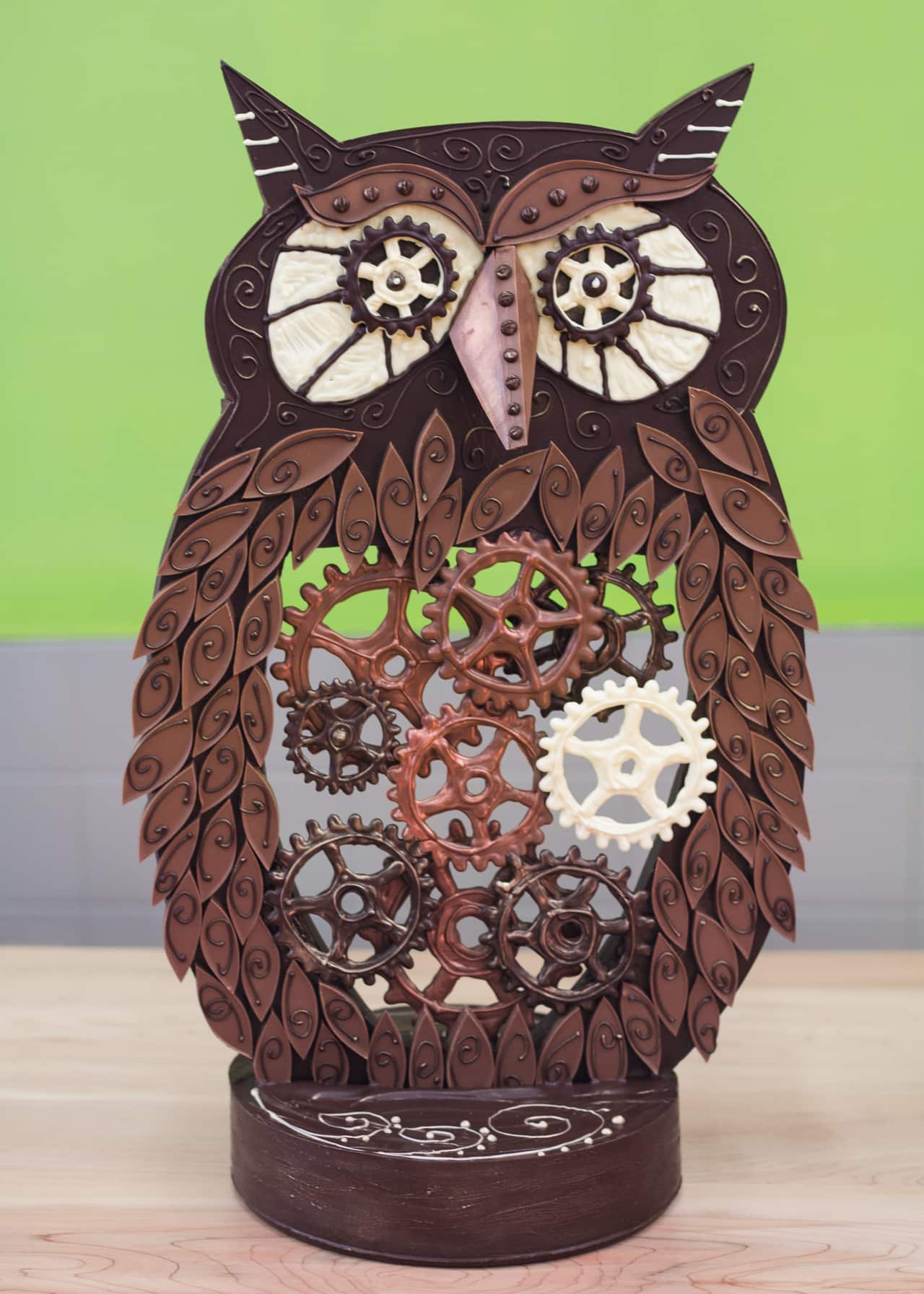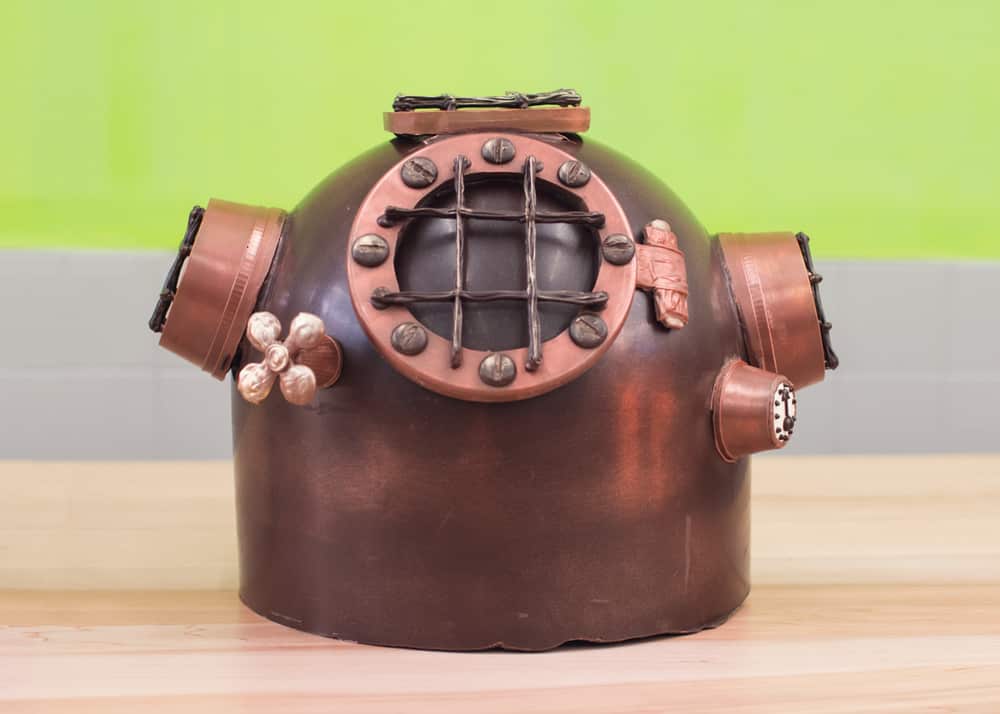 There's something very romantic and engaging about steampunk. Maybe it's the elaborate details, the dreamlike themes, or the peculiar blend of mechanical elements and historical fashion. Whatever it is I loved working in this genre and was able to generate five sculptures:
The Choctopus: Yes, he's wearing a monocle.
Steampunk Top Hat: Adorned with gears, feathers and goggles
Diver's Helmet: Luster dust really gave this one a metallic feel
Geared Owl: My 14-month old daughter's favorite
Submarine: Utilitarian deep sea traversal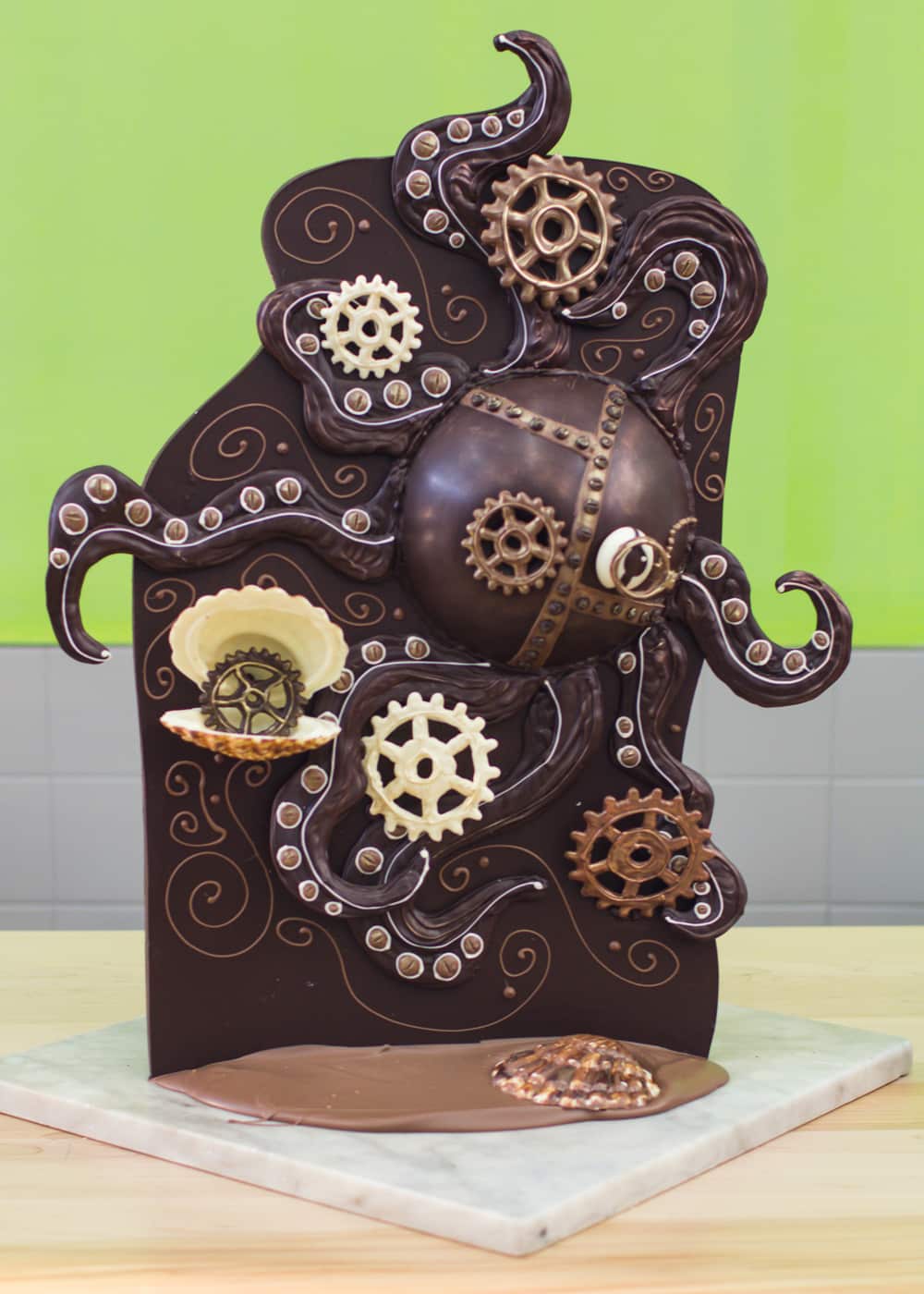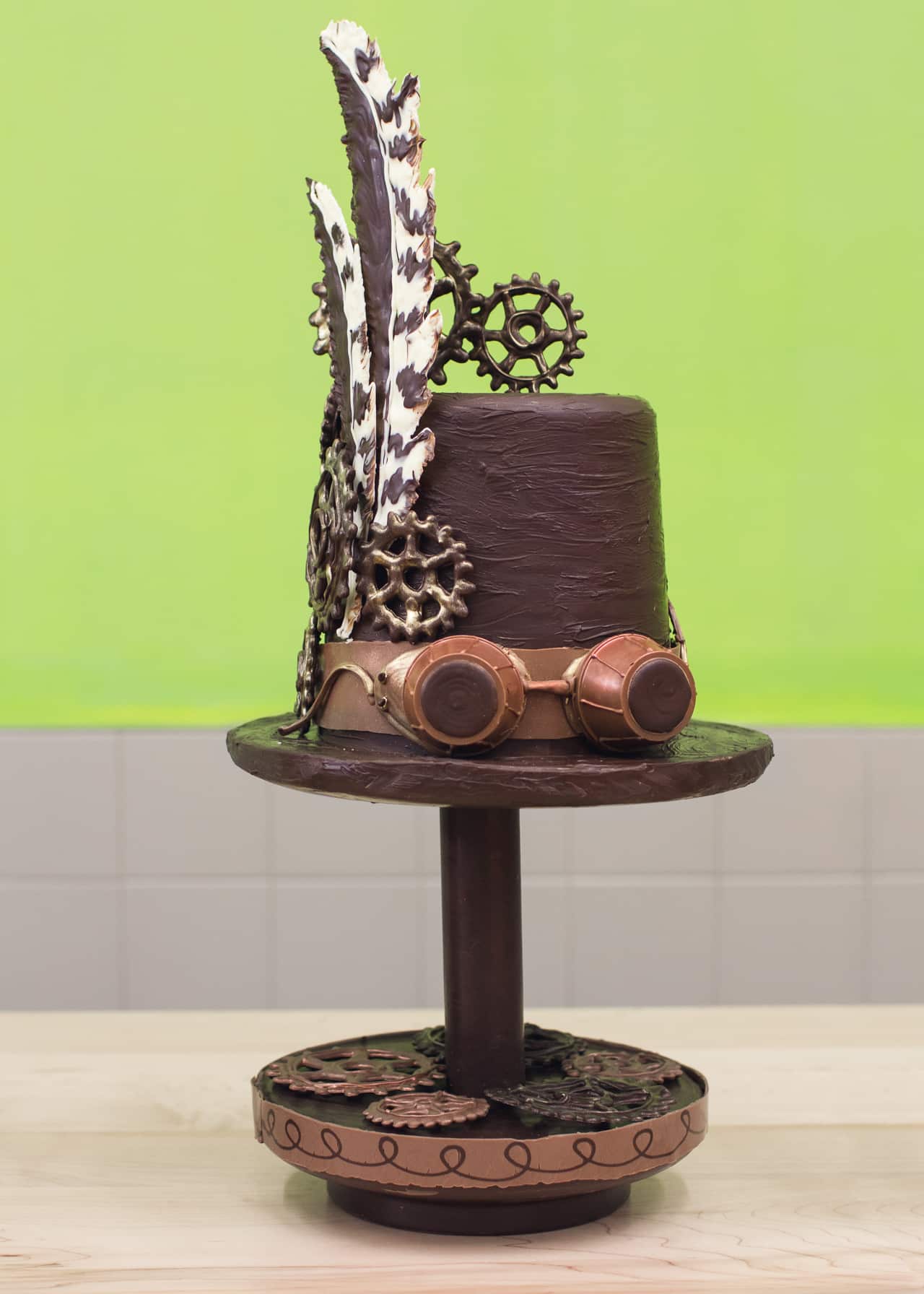 My sculptures will be on display at South End Kitchen in Burlington, VT starting on September 5th, 2014. Come check them out in person!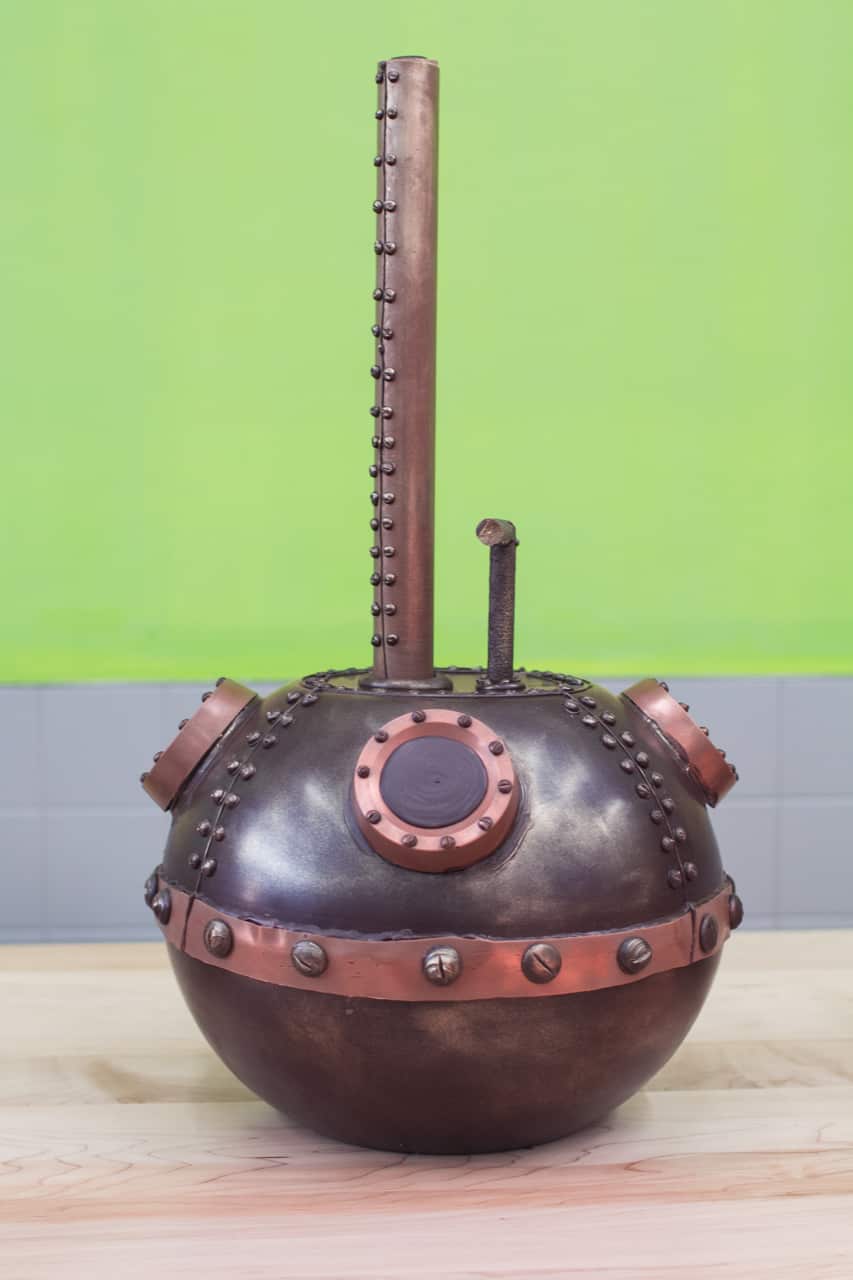 About the Art Hop: Lake Champlain Chocolates factory store is located on Pine Street in Burlington, VT – part of Burlington's south end. Each year in September, a three day event is organized to celebrate the south end's amazing artist community. Businesses all up and down the Pine Street corridor become make-shift art galleries and there are over 500 participating artists showcasing paintings, sculptures, photography and yes … even chocolate art. Visit SEABA.com for more information about the Art Hop.