Hi there, I'm Emily. A chocolate sculptress from Vermont.
Some say I'm obsessed with chocolate. I take it as a compliment. Chocolate is a wonderful, finicky, and delicious medium to sculpt with and there's nothing better than the look on someone's face when they realize my creations are completely edible.
Finding My Way to Chocolate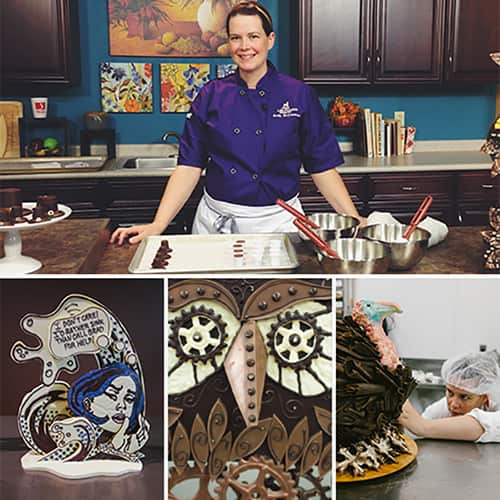 The path to becoming a chocolate artist has been long and winding, but well worth the journey. I started as a part-time retail employee at Lake Champlain Chocolates nearly two decades ago. Since then I've studied with great chocolatiers, made sculptures for celebrities, and taught a series of chocolate-themed classes.
Above all else, I hope the sculptures, frames, and other treats I make spark a little joy in your day.
In the Press