Chocolate Sculpture
Take a Sweet Road Trip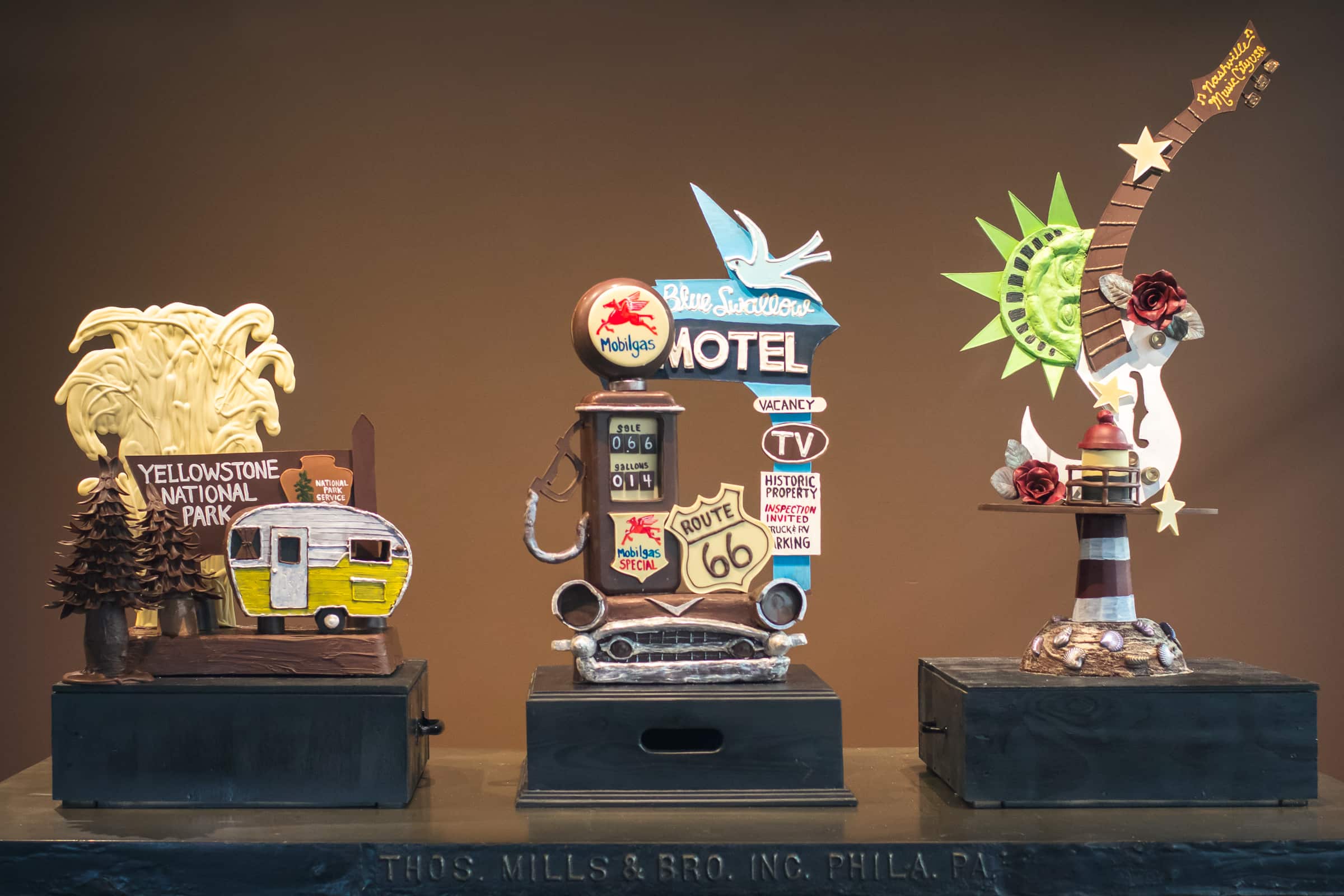 A vintage-inspired chocolate road trip, from coast to coast.
Road trips and chocolate – two beloved American traditions, brought together for my 2017 Art Hop exhibit. For the coast-to-coast theme I thought of some things I've seen in my adventures, and others I hope to see someday – Yellowstone in vintage RV, classic cars and hotel signs on old Route 66, lighthouses and the Statue of Liberty.
The Blue Swallow Hotel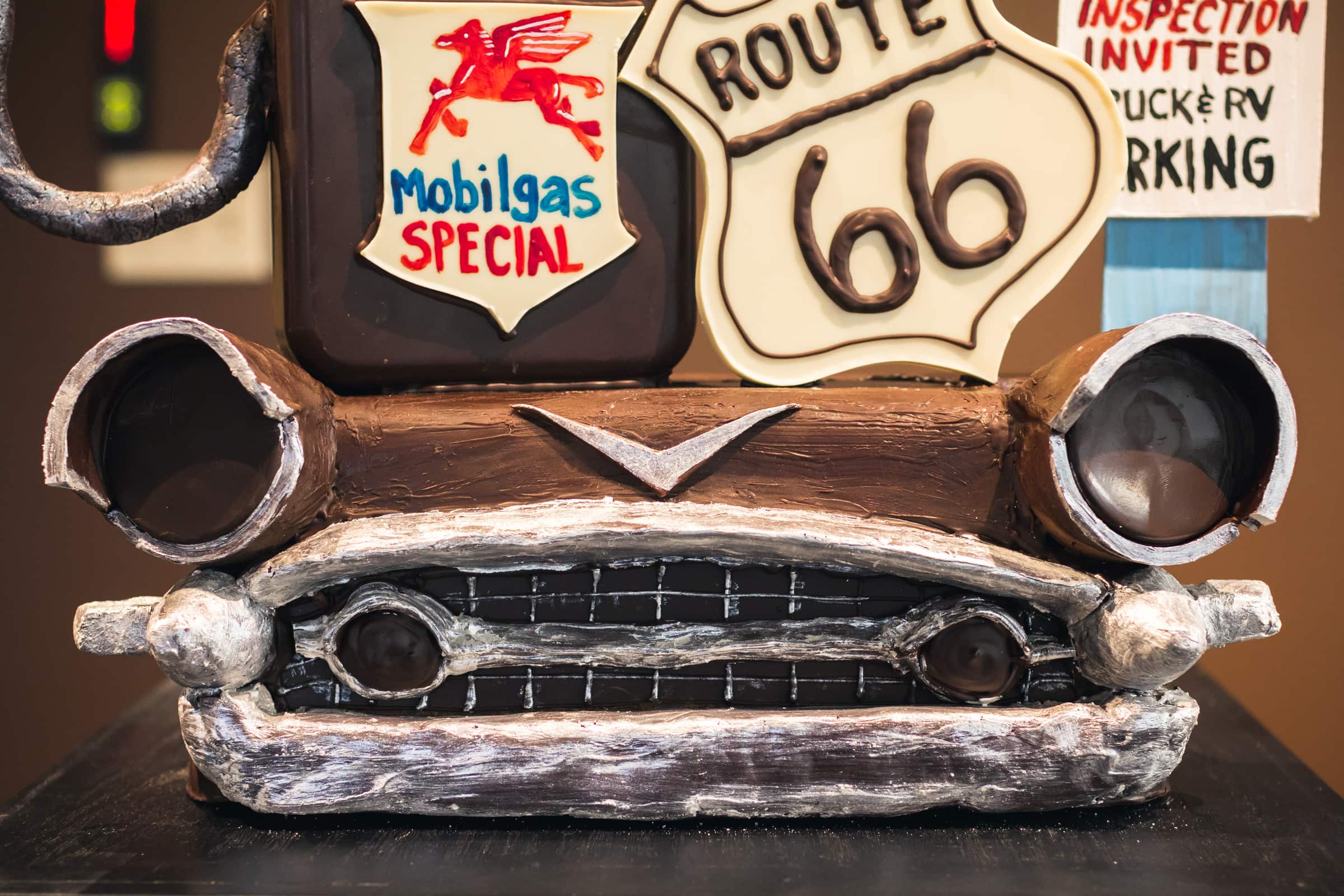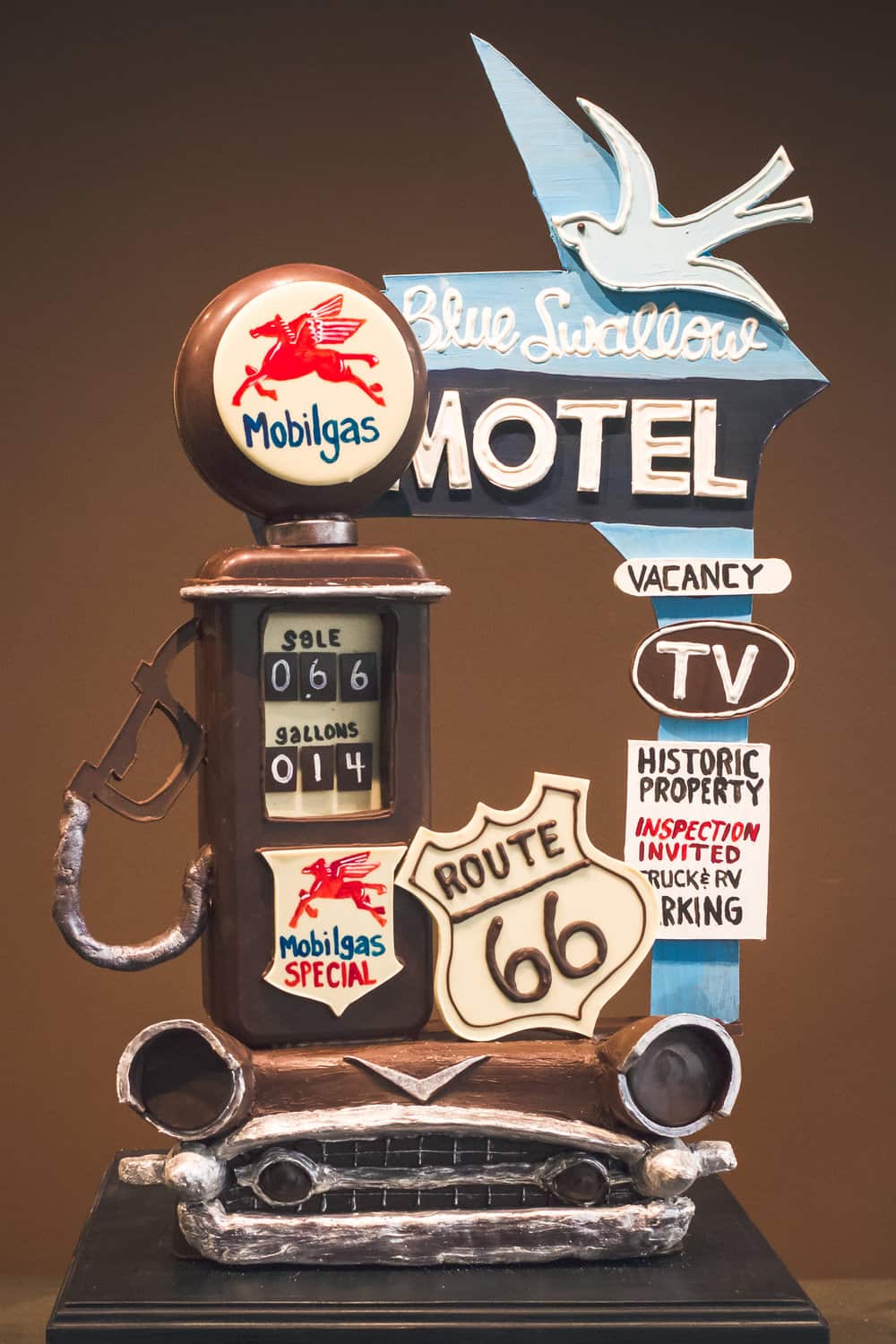 Welcome to Las Vegas Sign
For my chocolate demonstration I assembled the Las Vegas inspired chocolate sculpture. It's such an iconic, vintage symbol.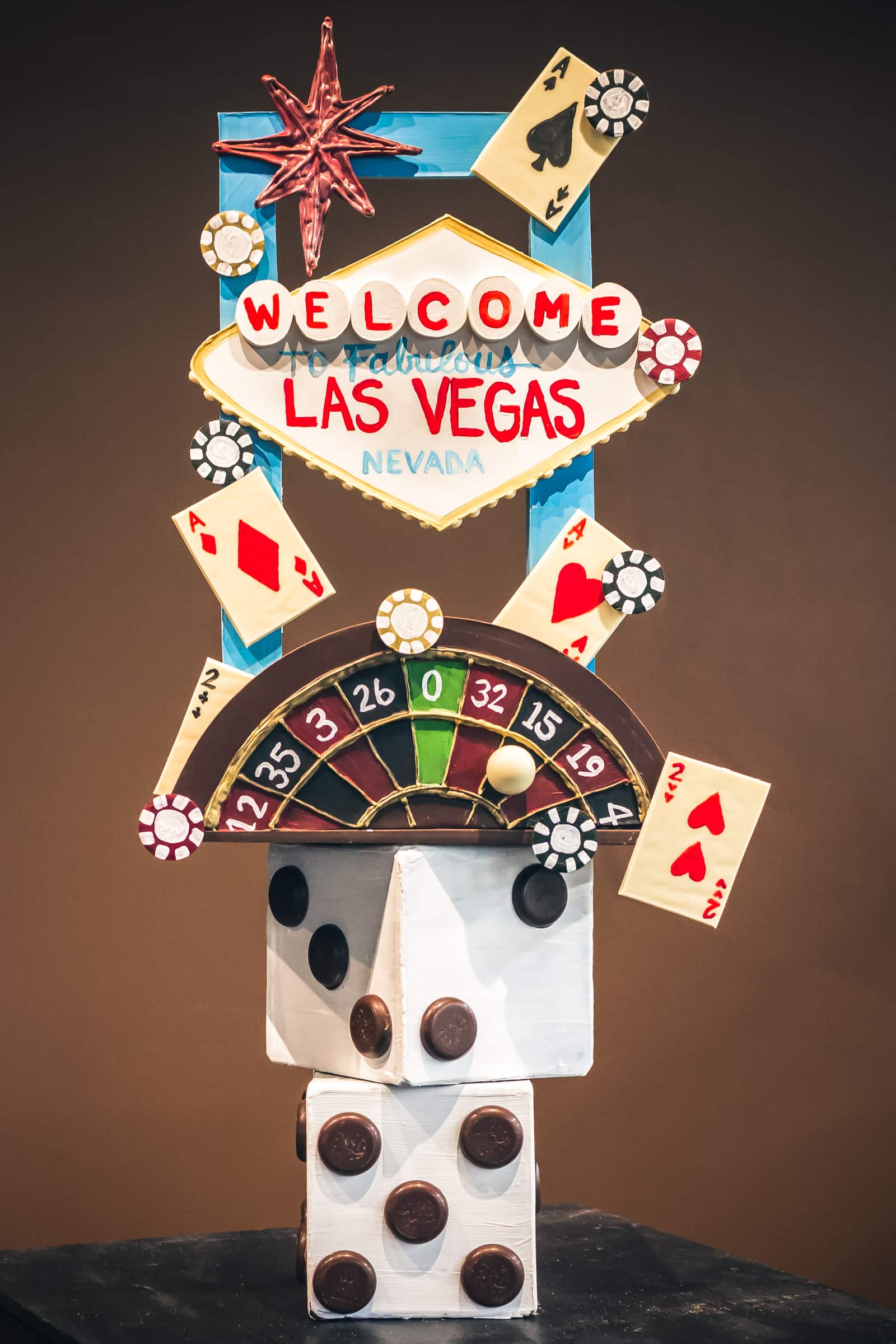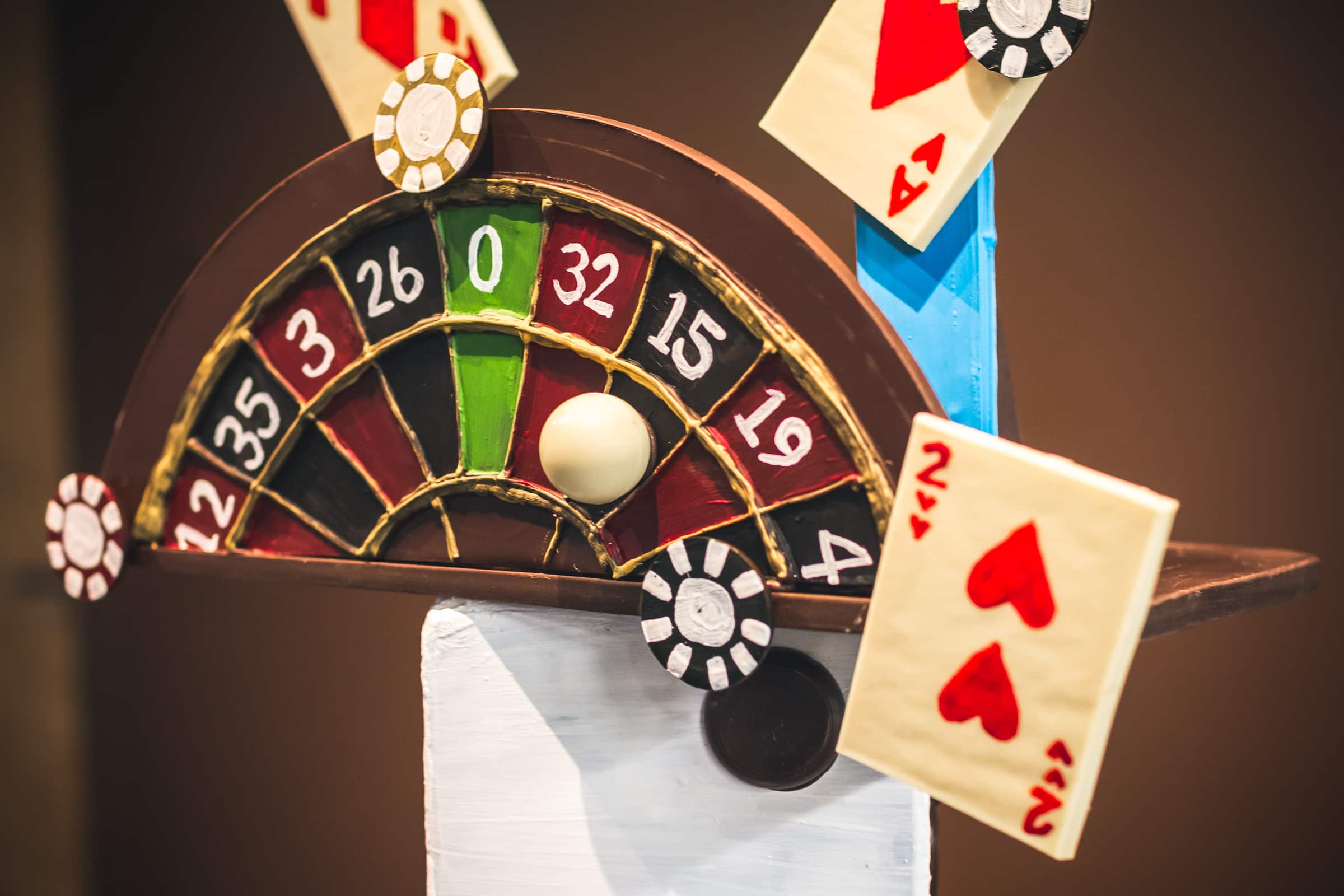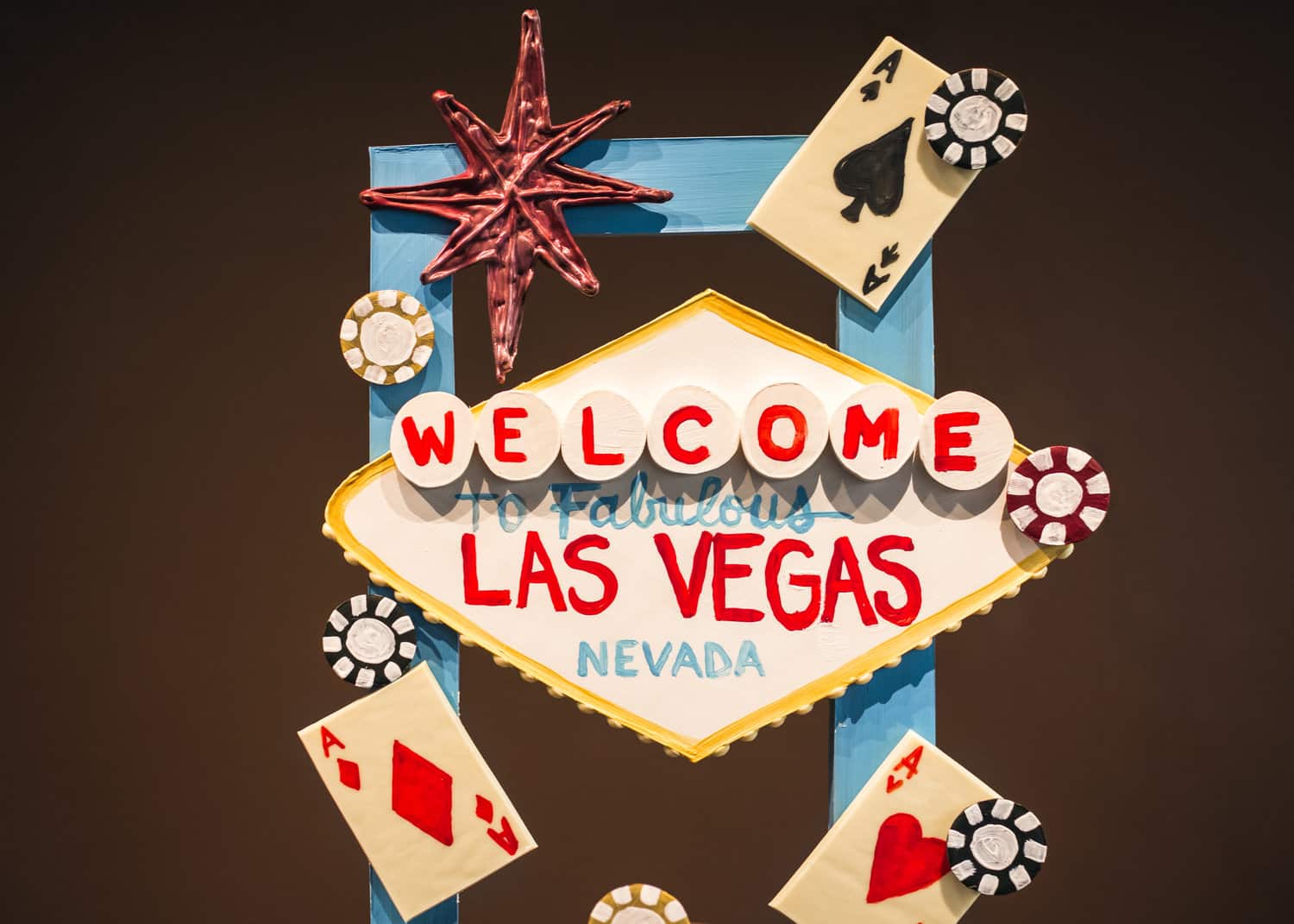 Yellowstone National Park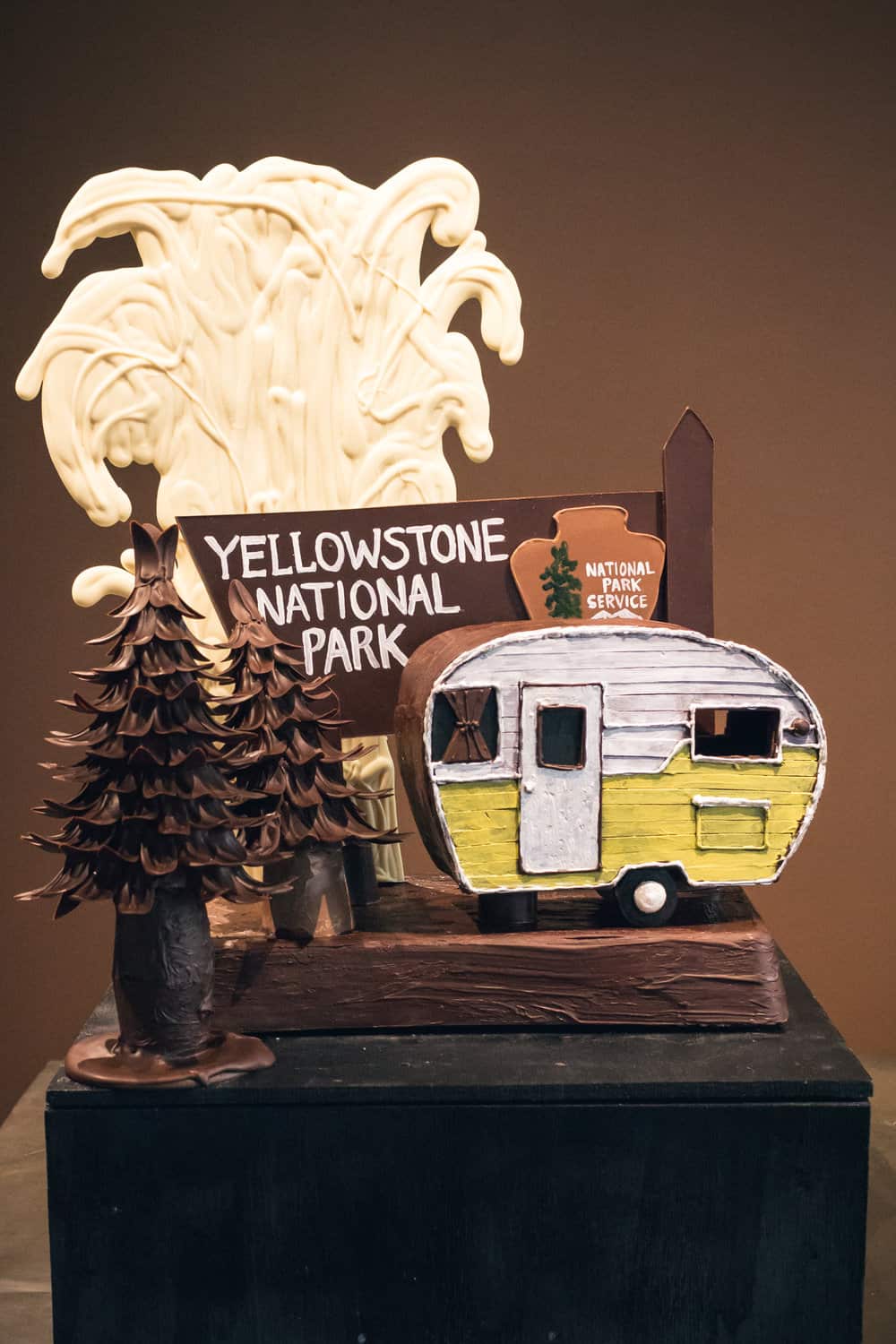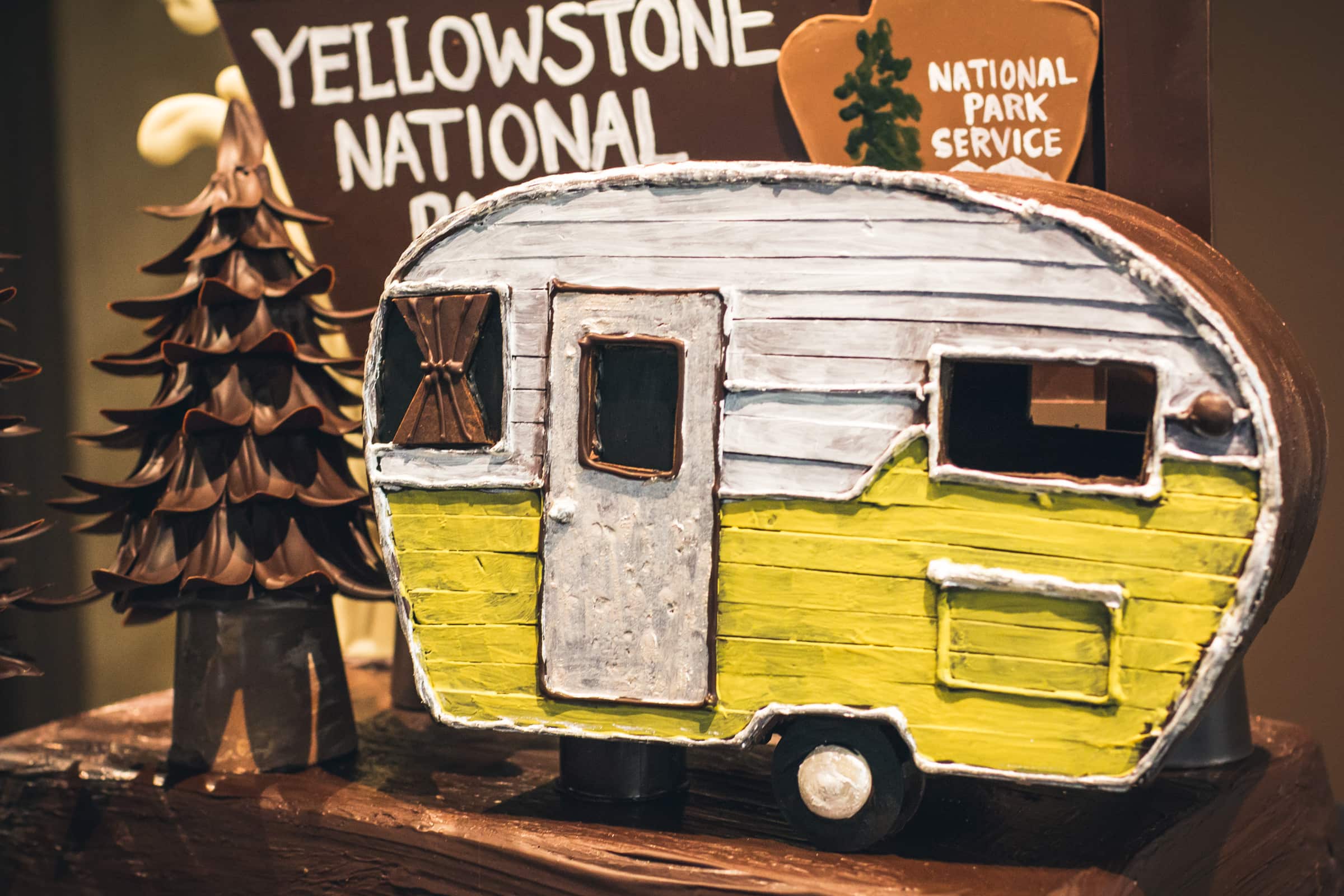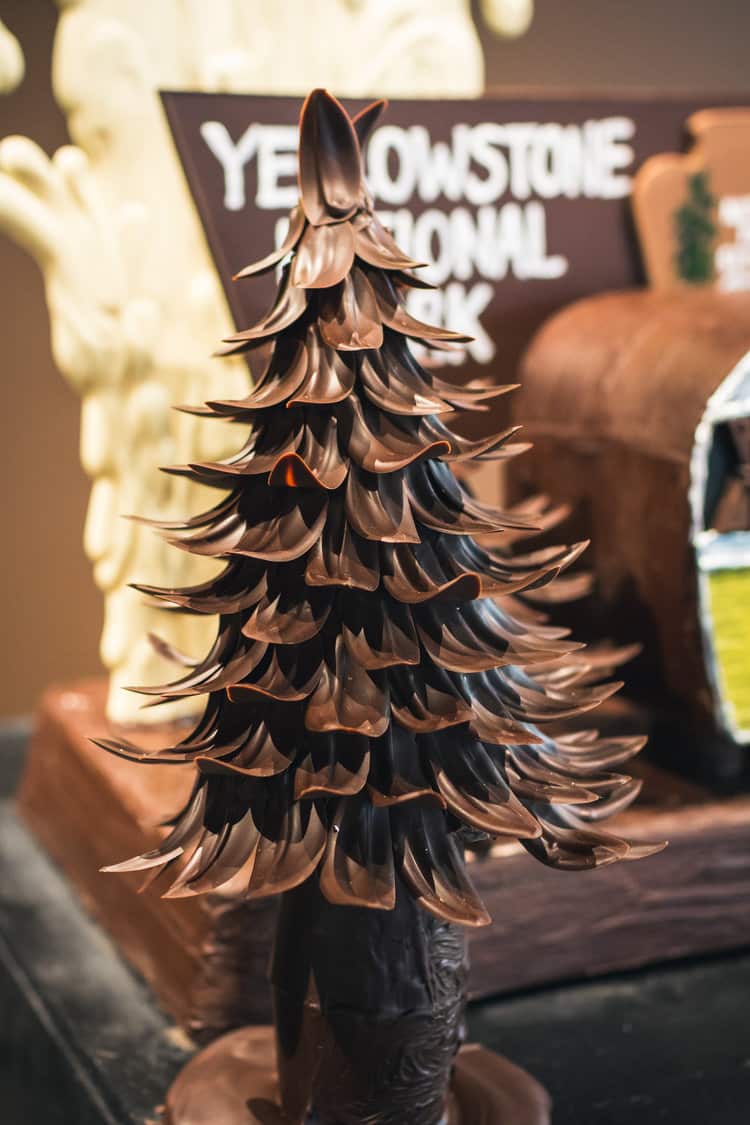 East Coast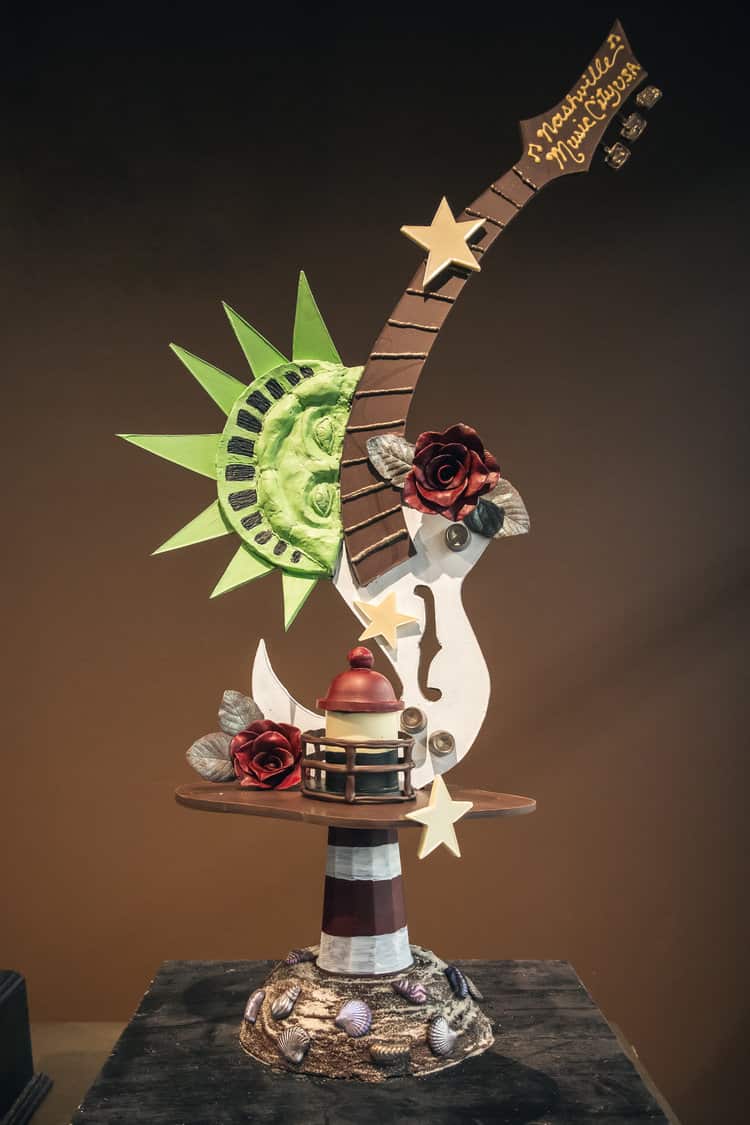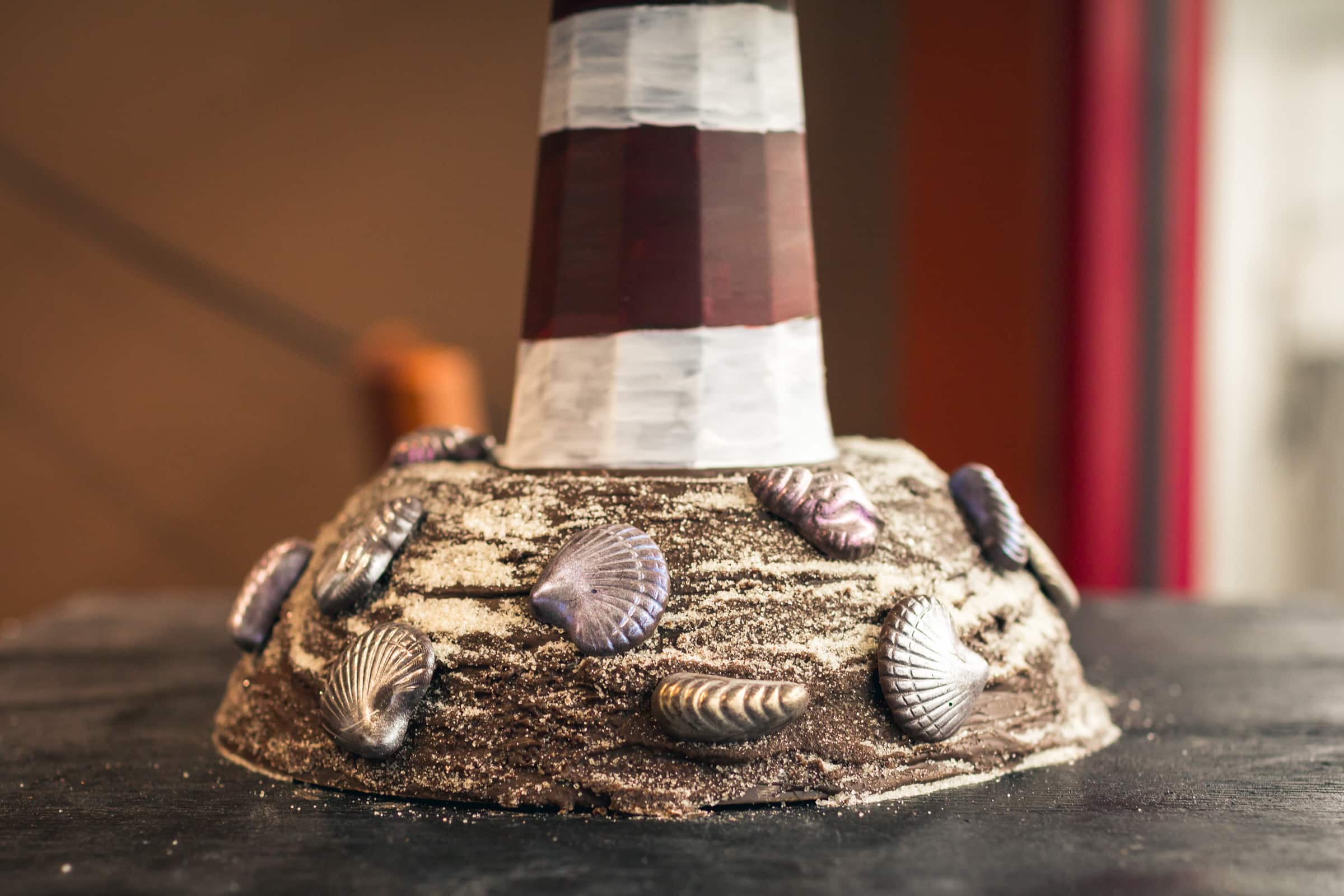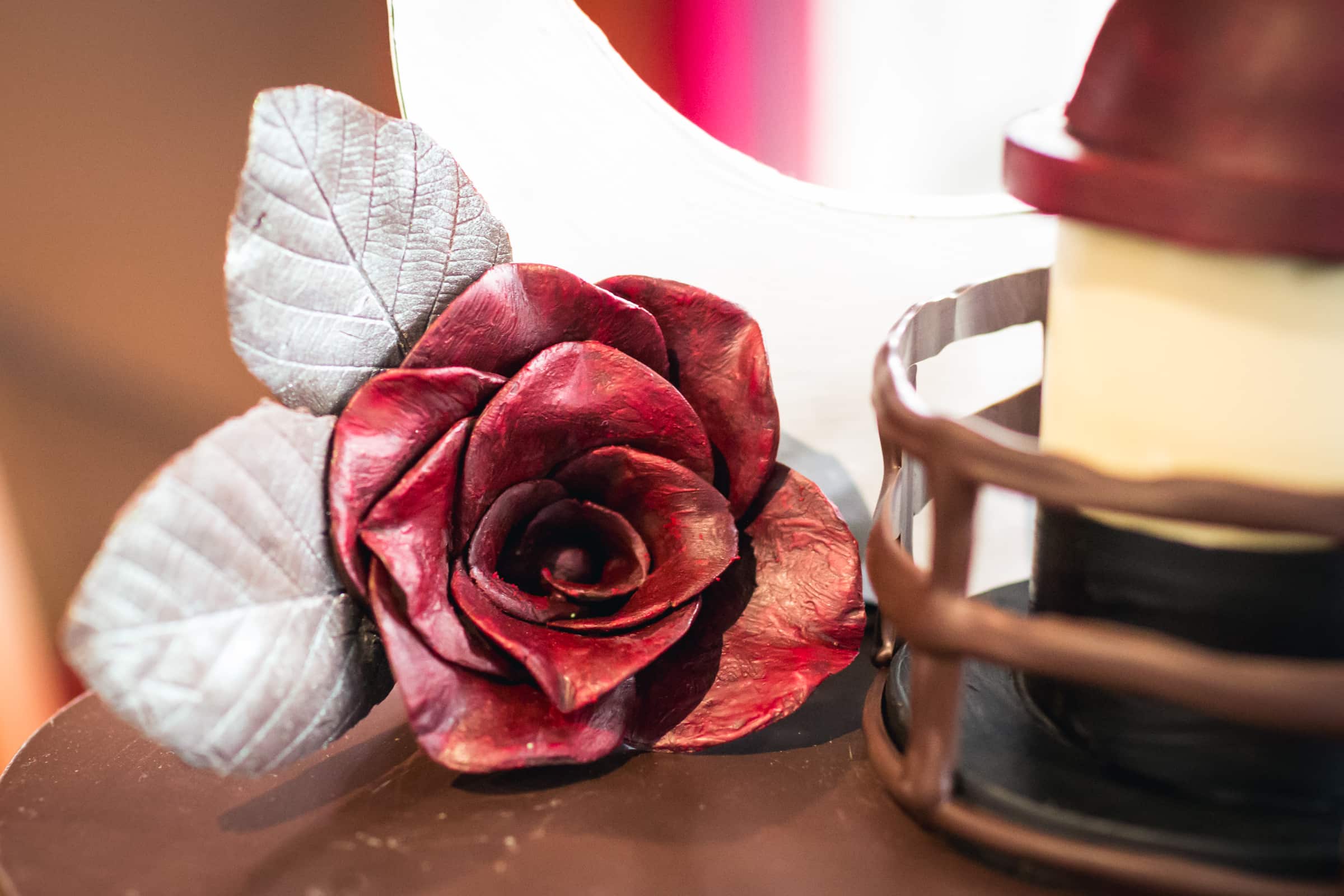 About the Art Hop: Lake Champlain Chocolates factory store is located on Pine Street in Burlington, VT – part of Burlington's south end. Each year in September, a three day event is organized to celebrate the south end's amazing artist community. Businesses all up and down the Pine Street corridor become make-shift art galleries and there are over 500 participating artists showcasing paintings, sculptures, photography and yes … even chocolate art. Visit SEABA.com for more information about the Art Hop.