Chocolate Sculpture
Roy Lichtenstein Tribute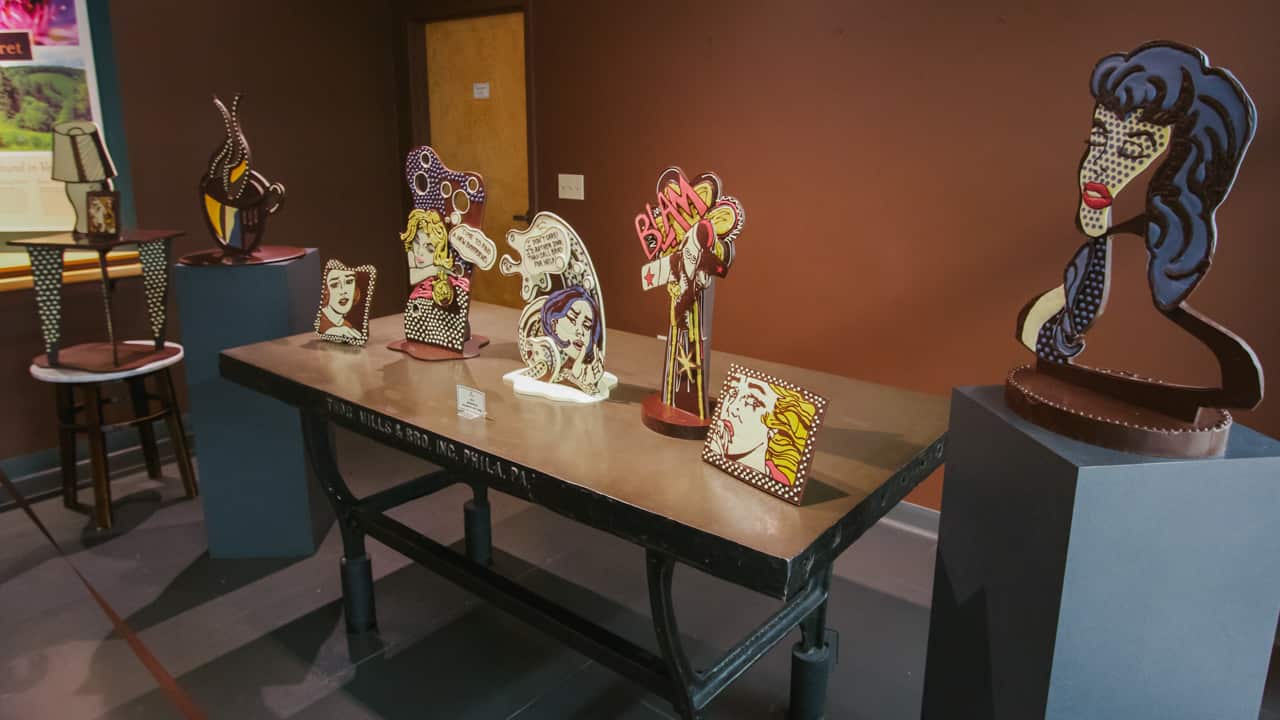 My 2012 chocolate exhibit for the Burlington, VT South End Art Hop was a tribute to my favorite artist -- Roy Lichtenstein.
Roy Lichentenstein was an American pop artist, who used vibrant, bold colors and retro-inspired themes that have always captured my attention.
"Pop Art looks out into the world. It doesn't look like a painting of something, it looks like the thing itself." - Roy Lichtenstein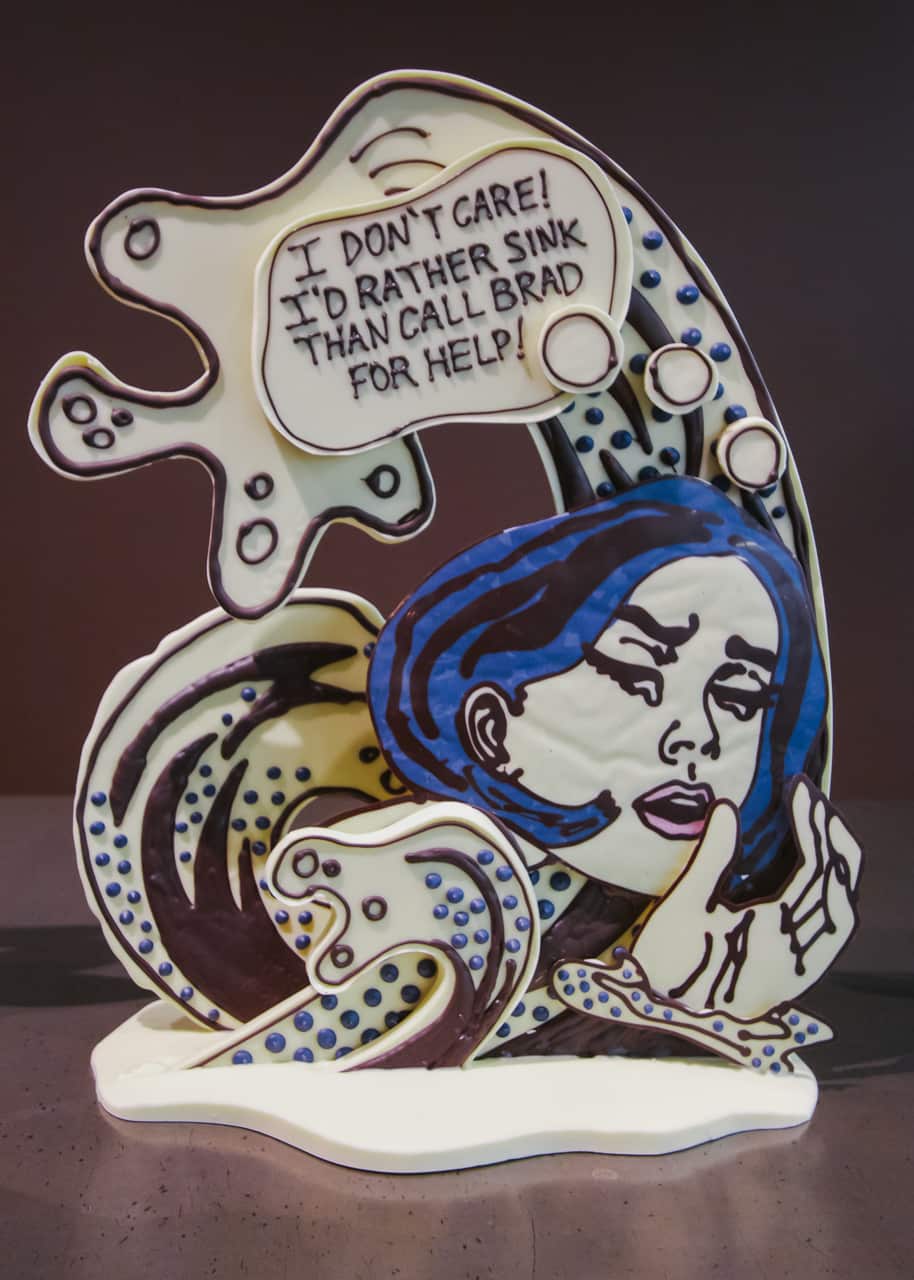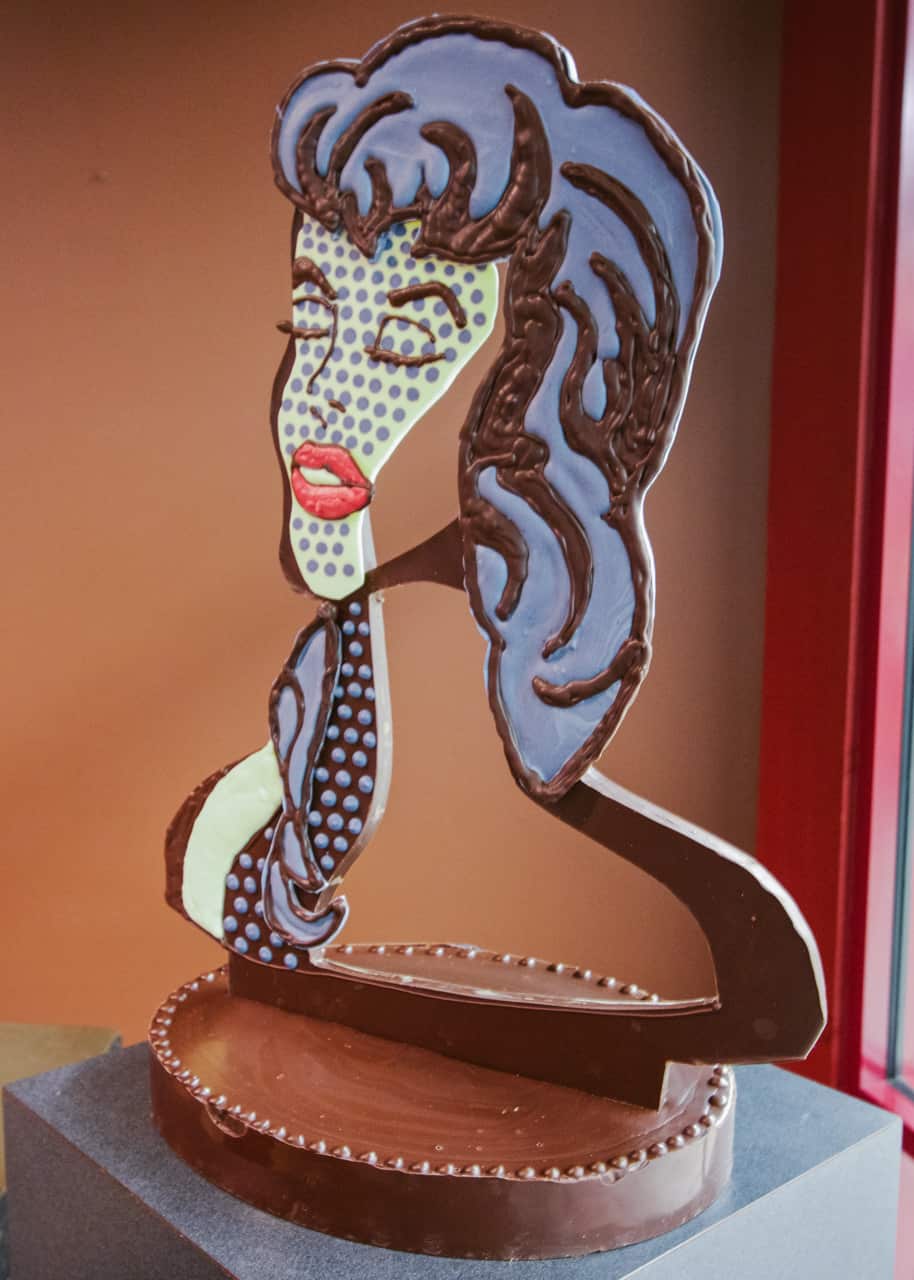 Replicating his work in chocolate was not easy. First, chocolate and bright bold colors don't always mesh. I always want my sculptures to be 100% edible, so I had to experiment with edible dyes that had enough power to get the effect I was going for.
Another interesting challenge was how some of Lichtenstein's most famous sculptures had see through elements which I tried to bring to my work as well.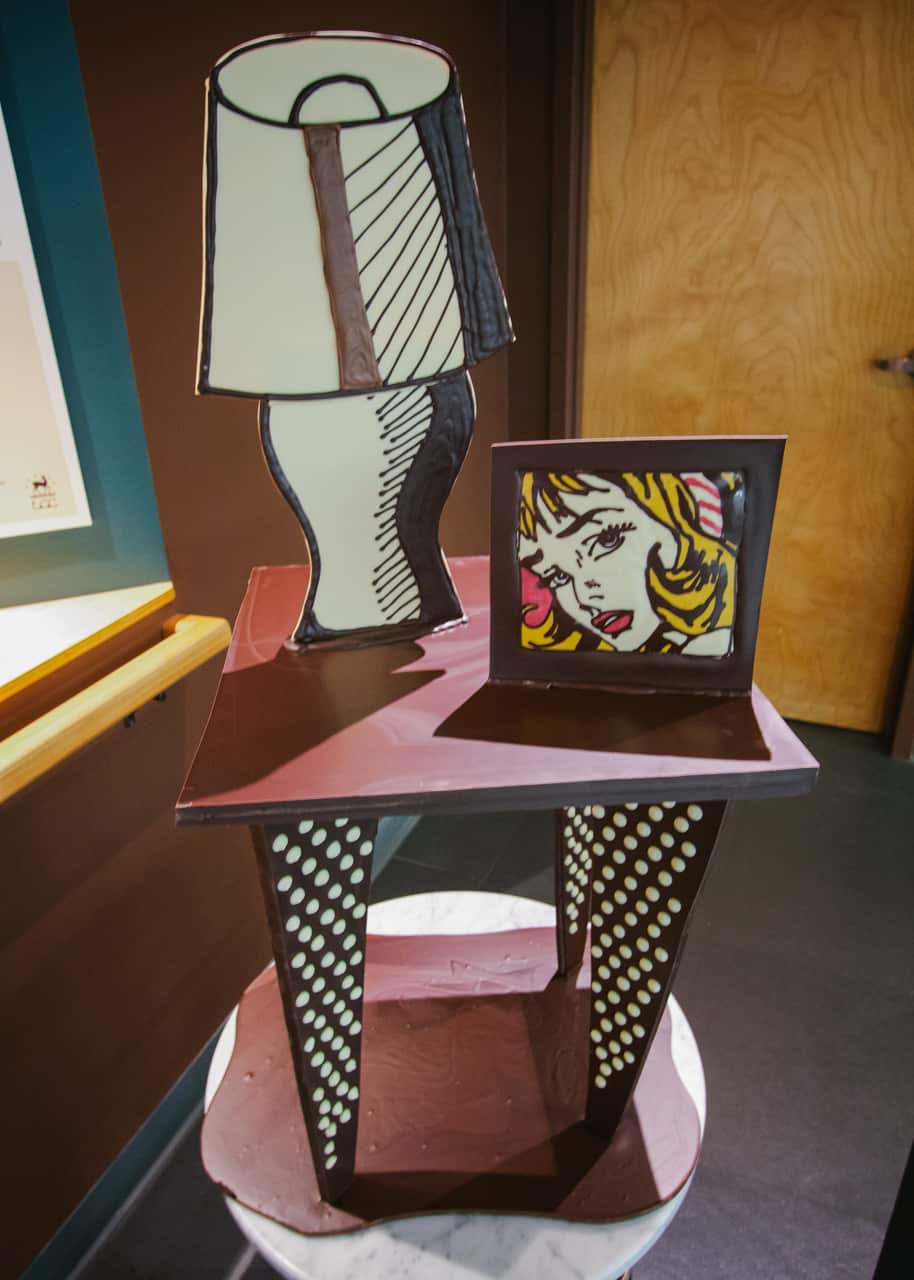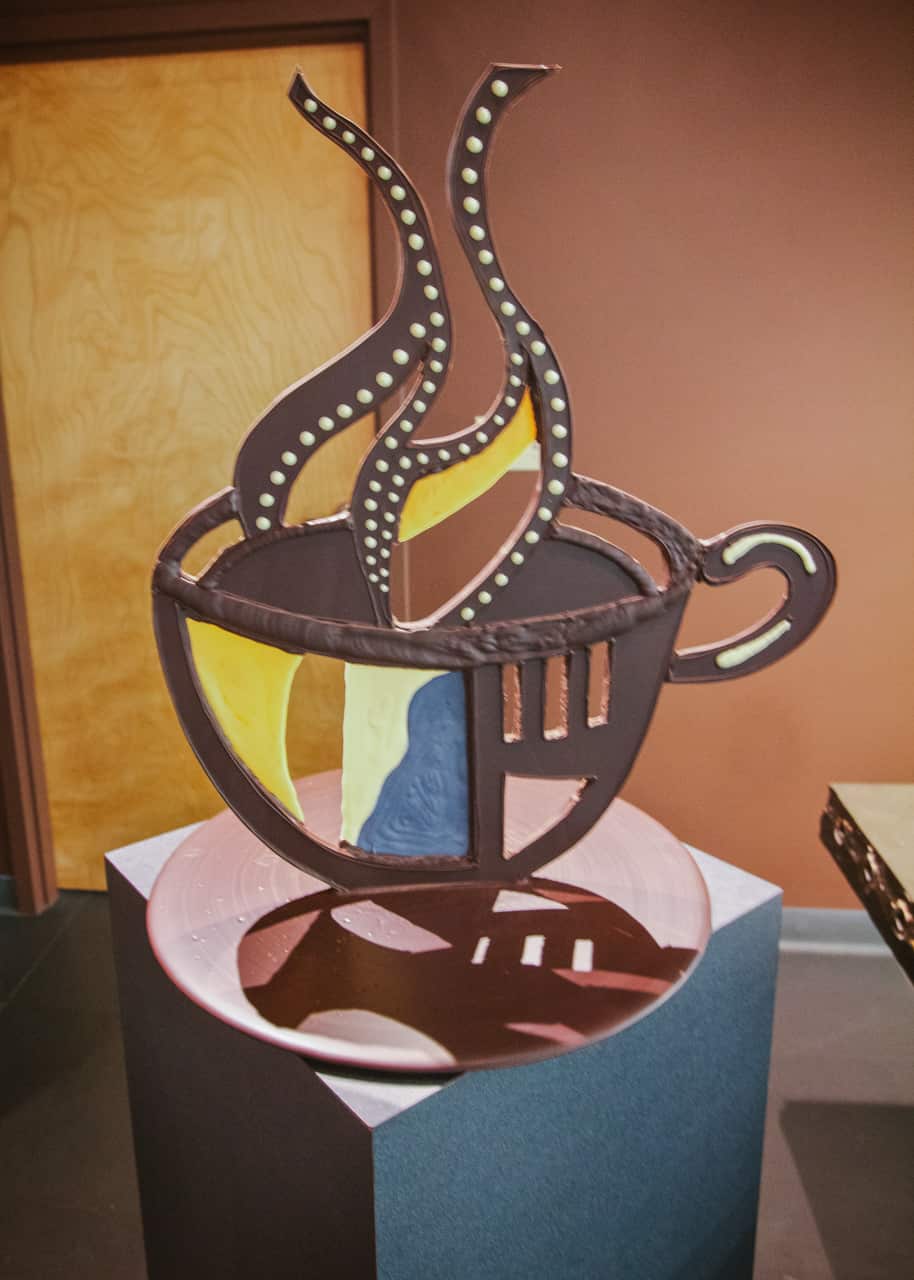 I'm hoping someday to make it to his exhibit at the Museum of Modern Art in New York City to gain even more inspiration from this art icon.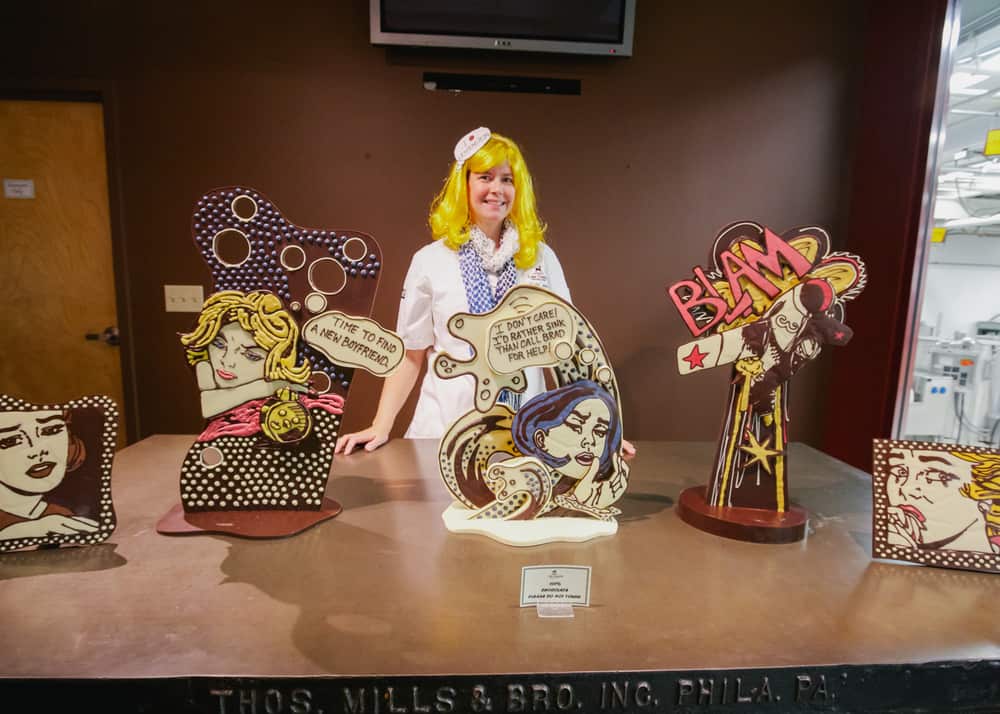 About the Art Hop: Lake Champlain Chocolates factory store is located on Pine Street in Burlington, VT – part of Burlington's south end. Each year in September, a three day event is organized to celebrate the south end's amazing artist community. Businesses all up and down the Pine Street corridor become make-shift art galleries and there are over 500 participating artists showcasing paintings, sculptures, photography and yes … even chocolate art. Visit SEABA.com for more information about the Art Hop.