Chocolate Sculpture
Lake Champlain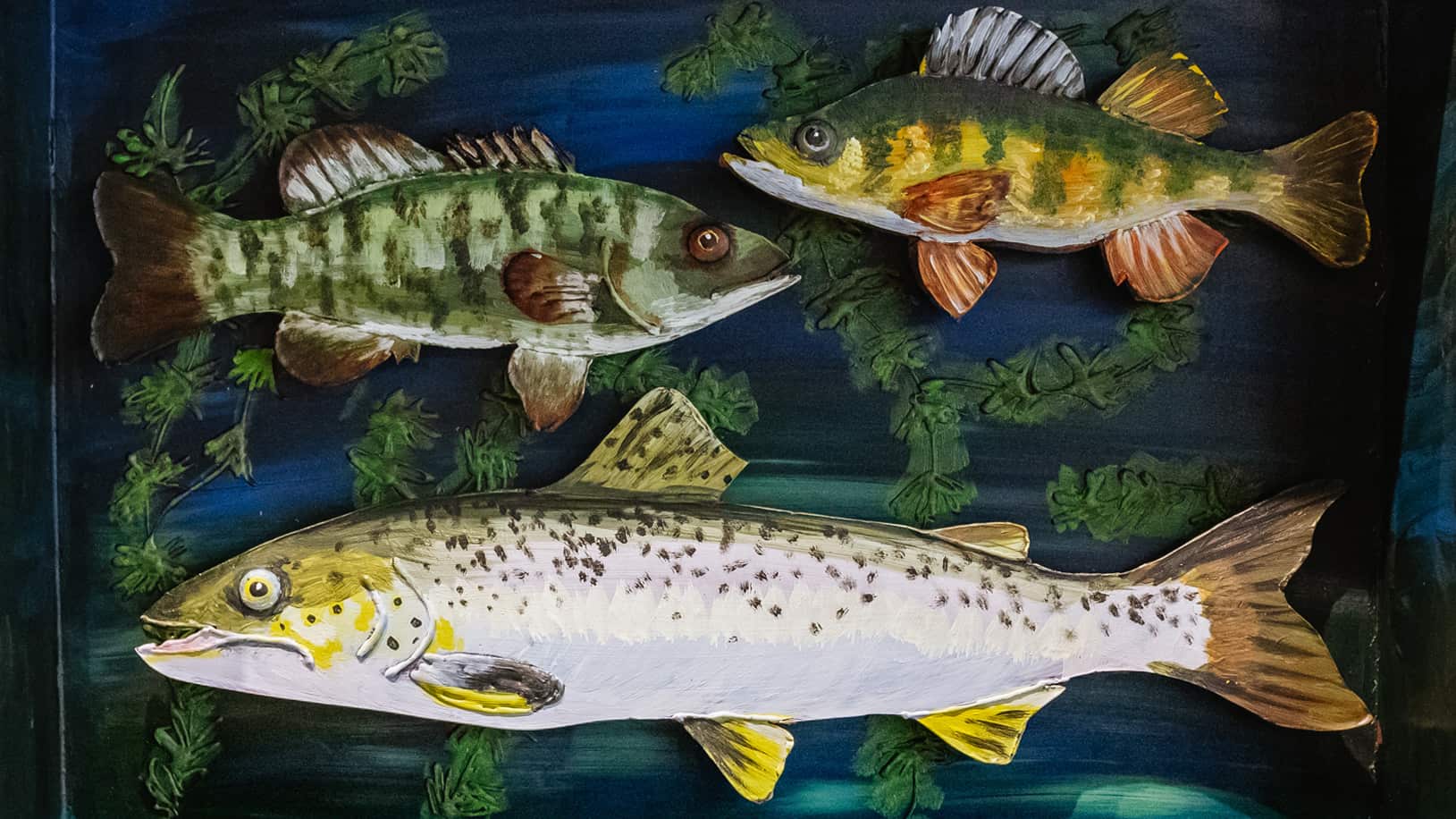 These sculptures are all inspired by Lake Champlain, one of Vermont's most treasured resources and Lake Champlain Chocolates' namesake. They are all 100% chocolate and painted with colored cocoa butter. Thank you to everyone who came out to see them at Art Hop 2019. 🐟🦆⛵️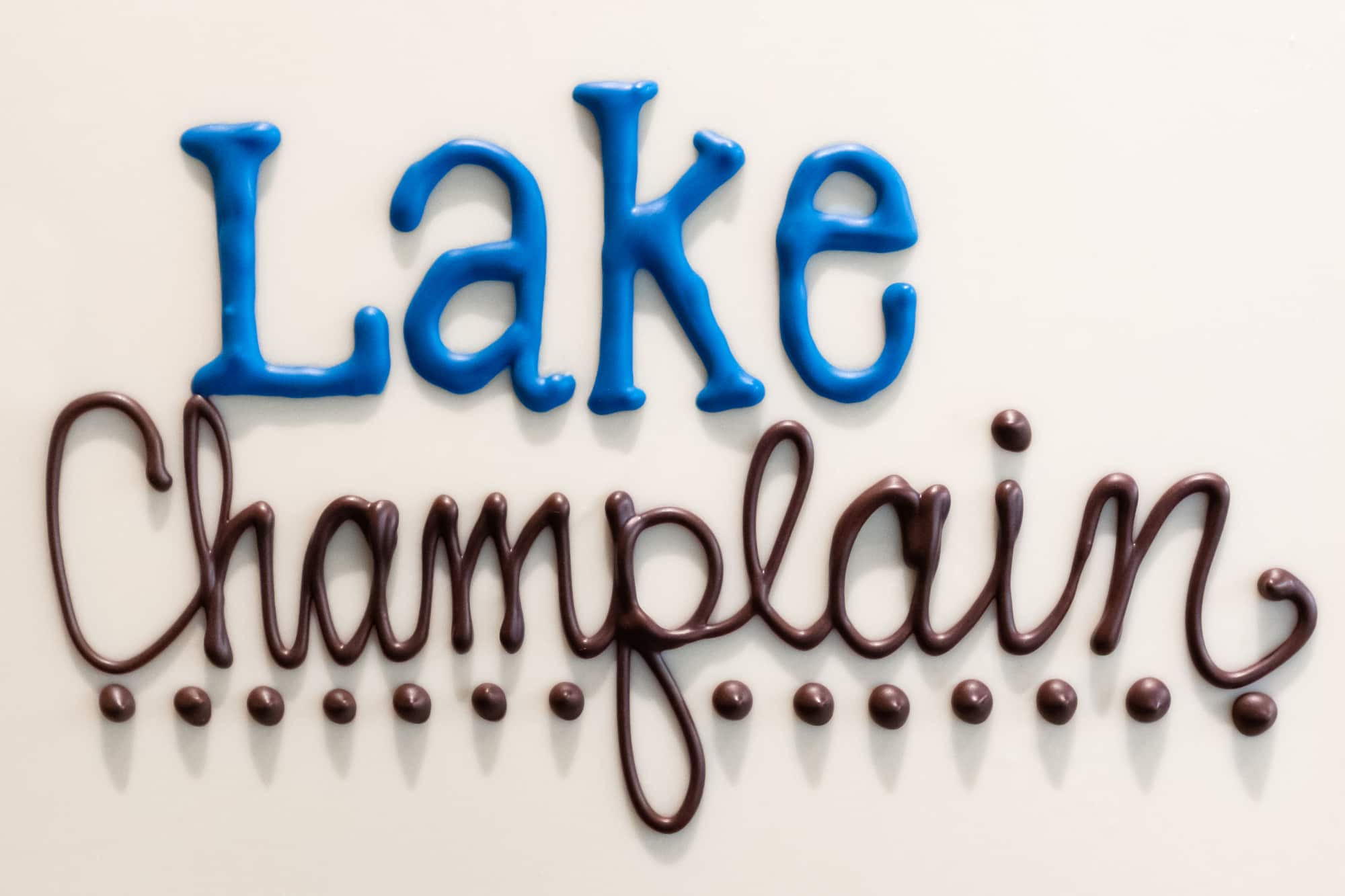 Loon and Heron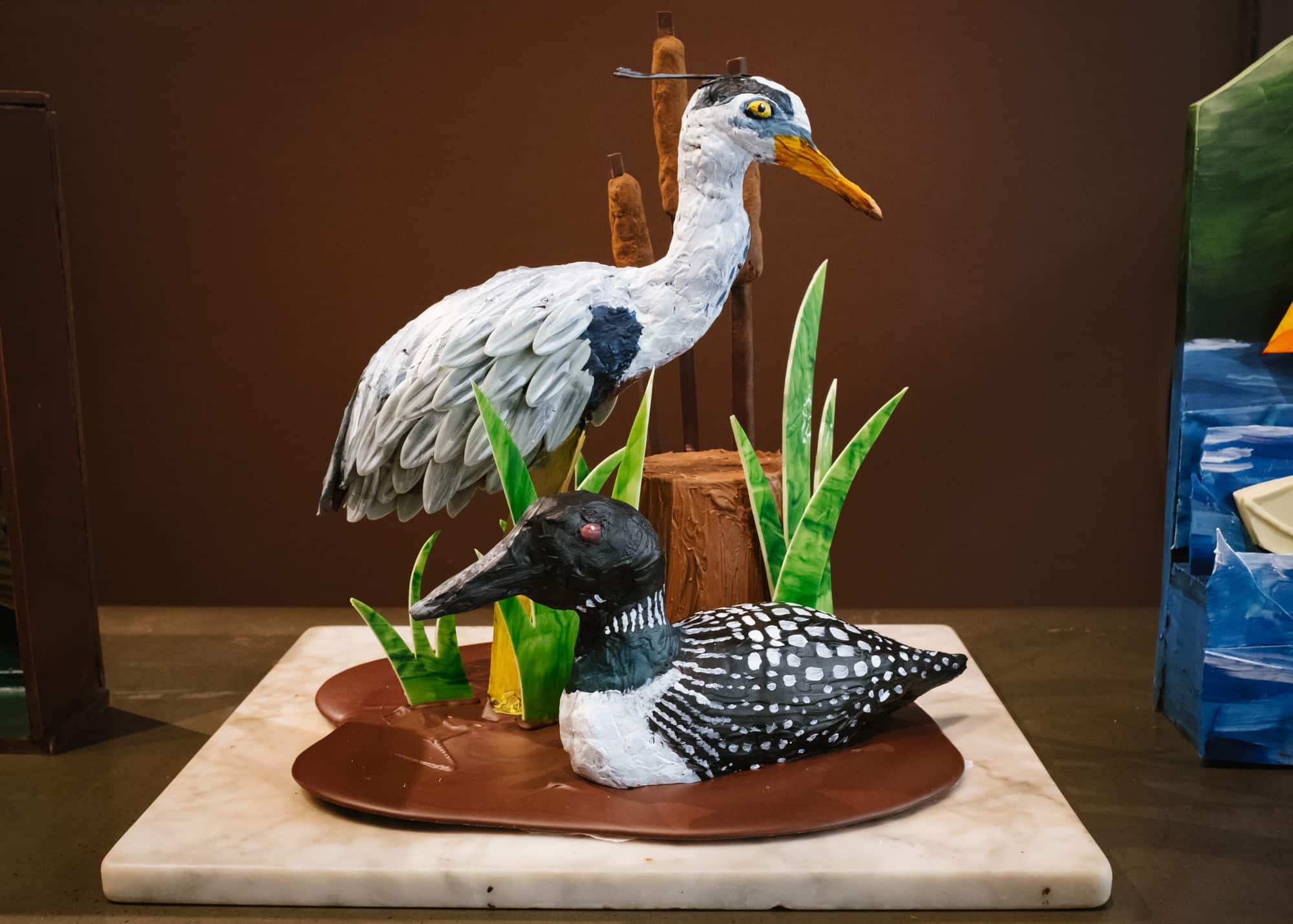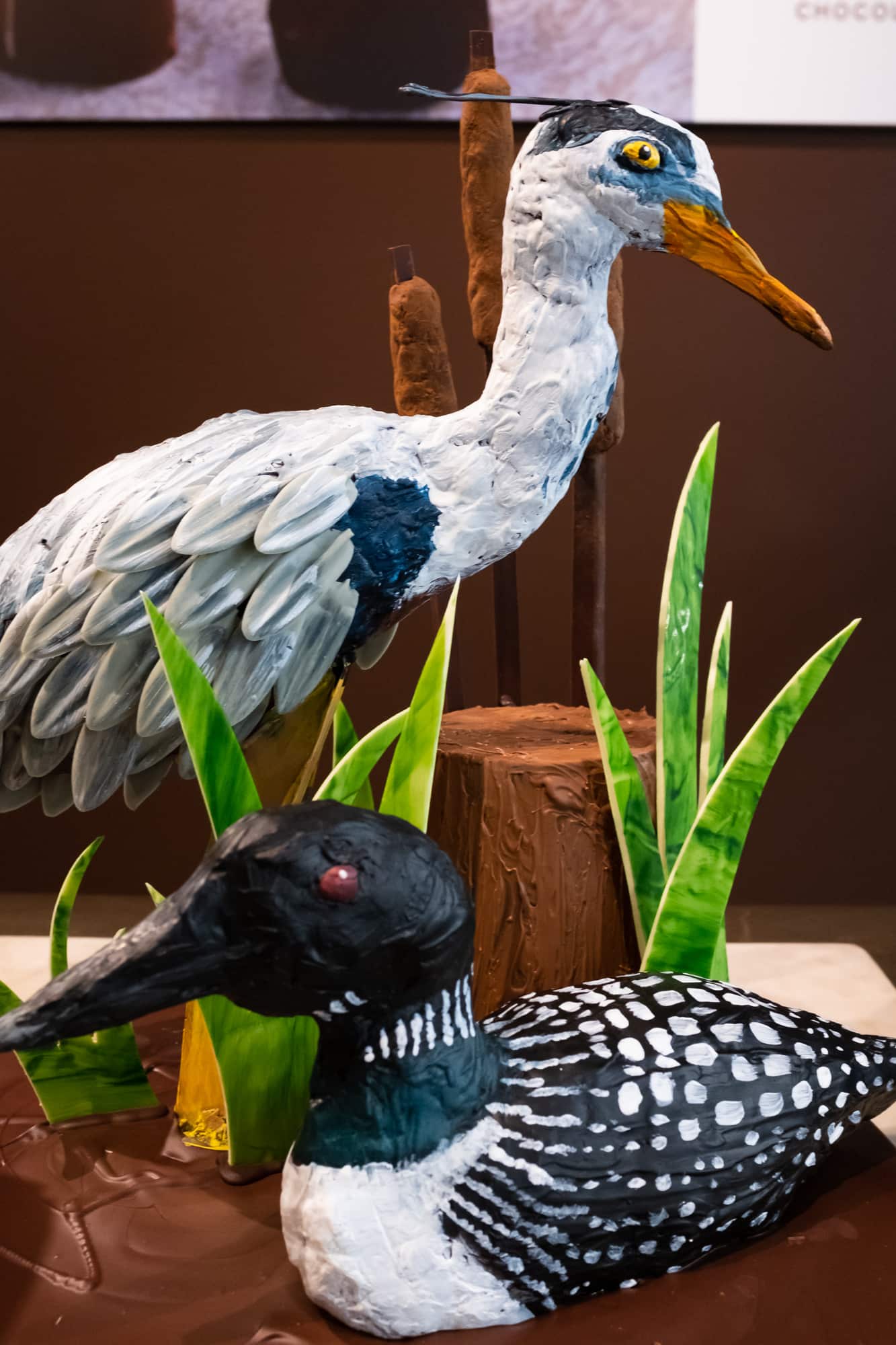 Fish of Lake Champlain
I'm really proud of how this shadow-box of Lake Champlain's fish came out. It features a Yellow Perch, Striped Bass, and Land-locked Atlantic Salmon. Each fish was cut out of chocolate and then hand-painted using various shades of colored-cocoa butter.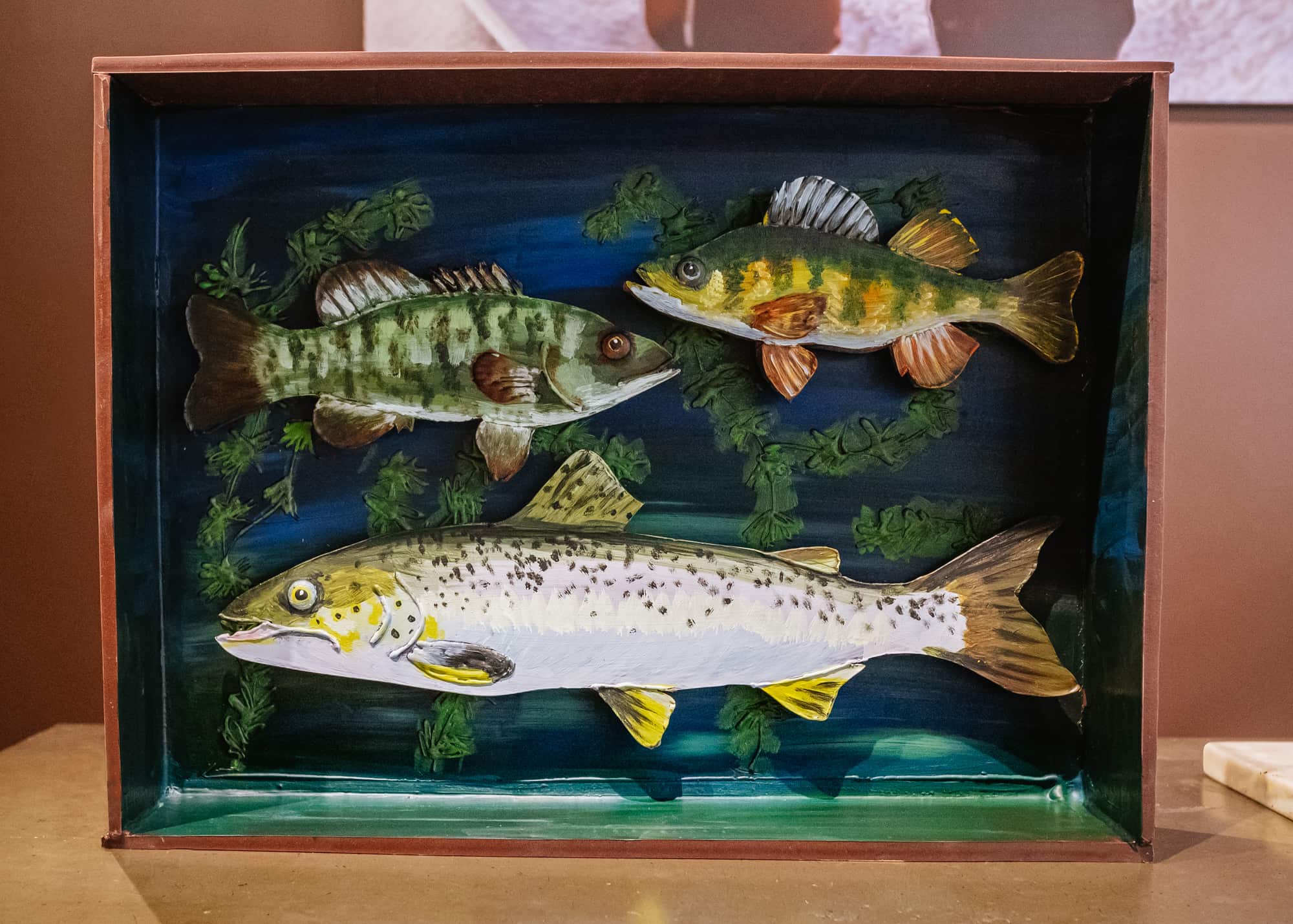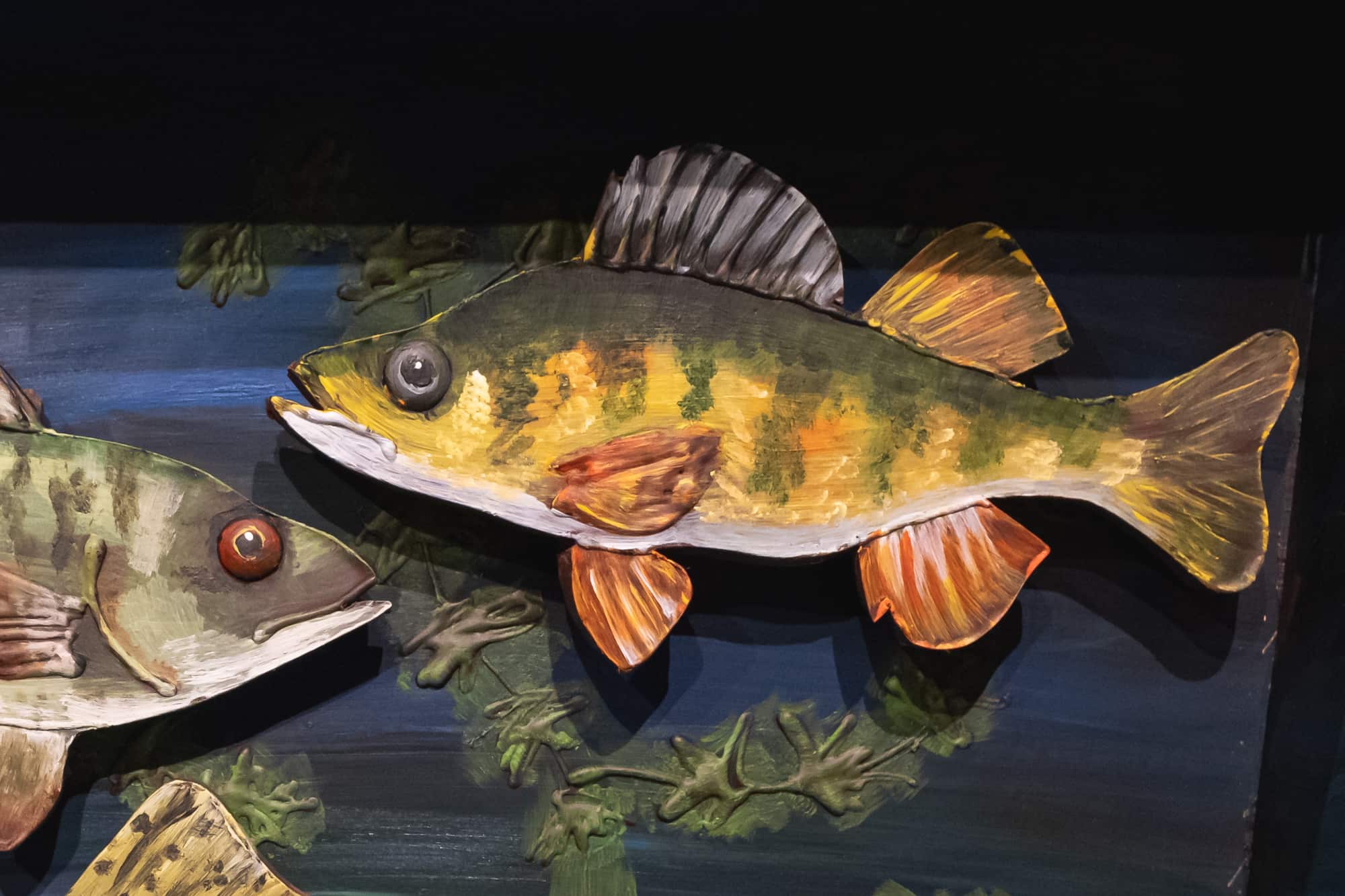 Community Sailing Centers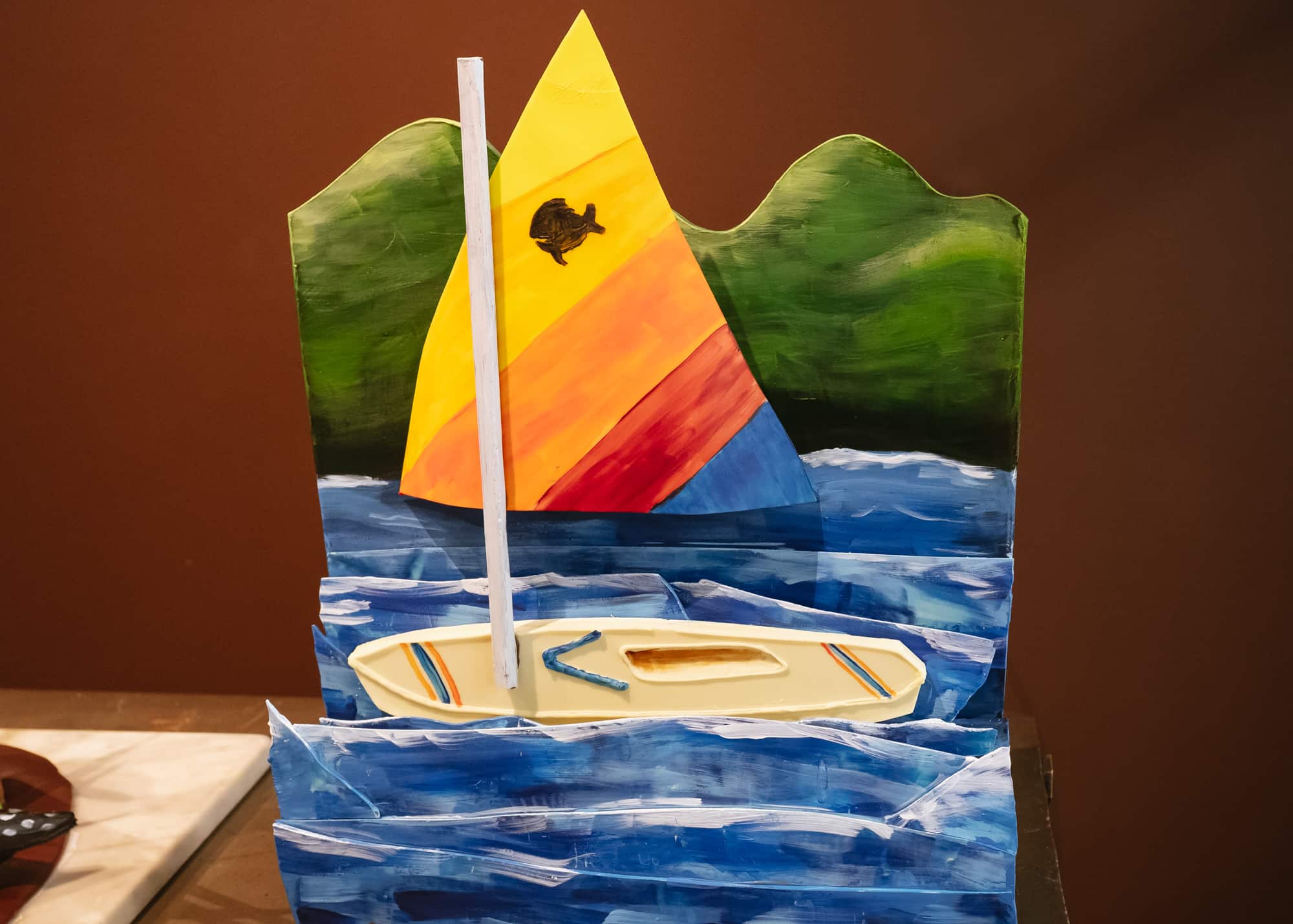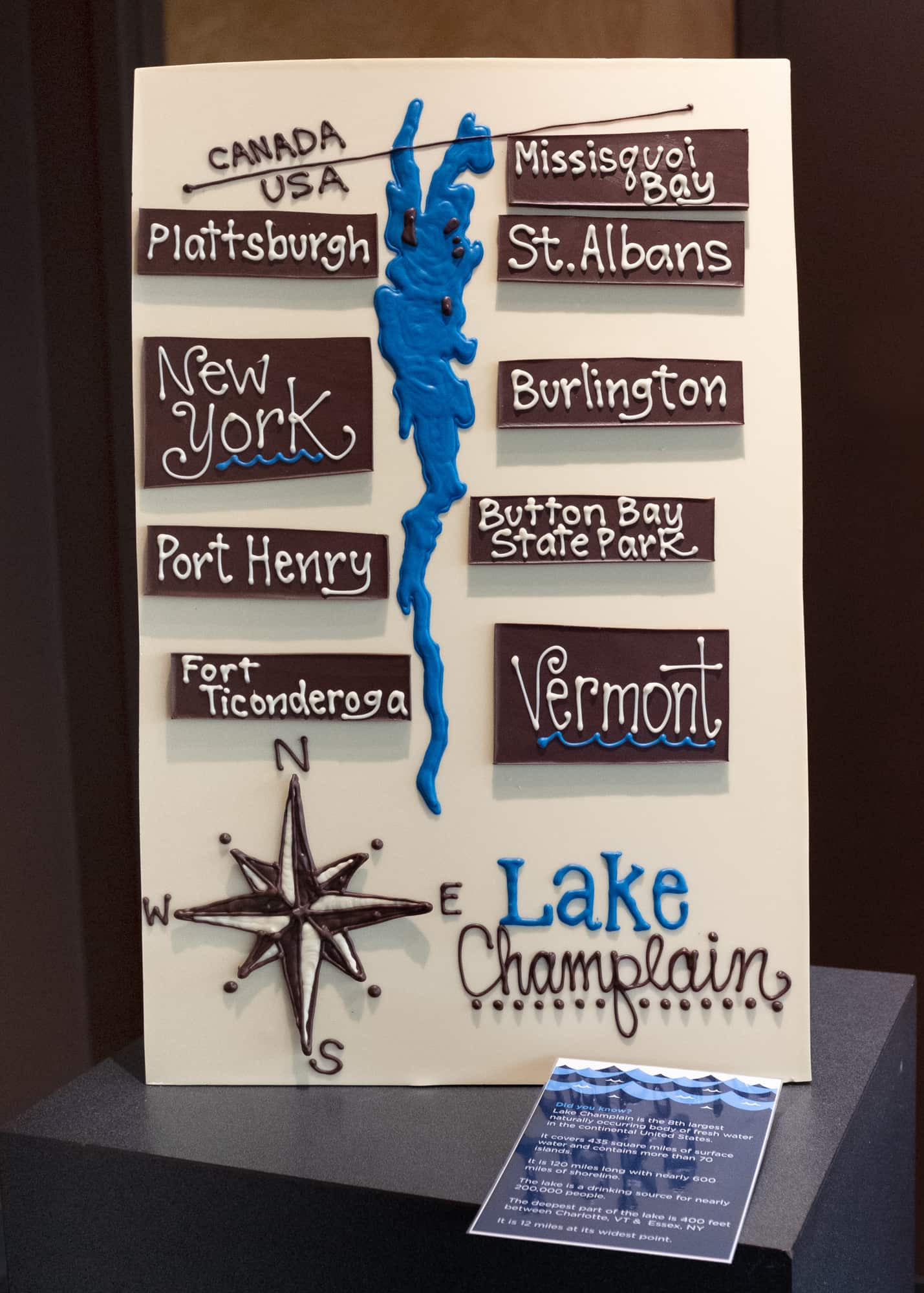 About the Art Hop: Lake Champlain Chocolates factory store is located on Pine Street in Burlington, VT – part of Burlington's south end. Each year in September, a three day event is organized to celebrate the south end's amazing artist community. Businesses all up and down the Pine Street corridor become make-shift art galleries and there are over 500 participating artists showcasing paintings, sculptures, photography and yes … even chocolate art. Visit SEABA.com for more information about the Art Hop.