Chocolate Sculpture
Hop to It, Spring!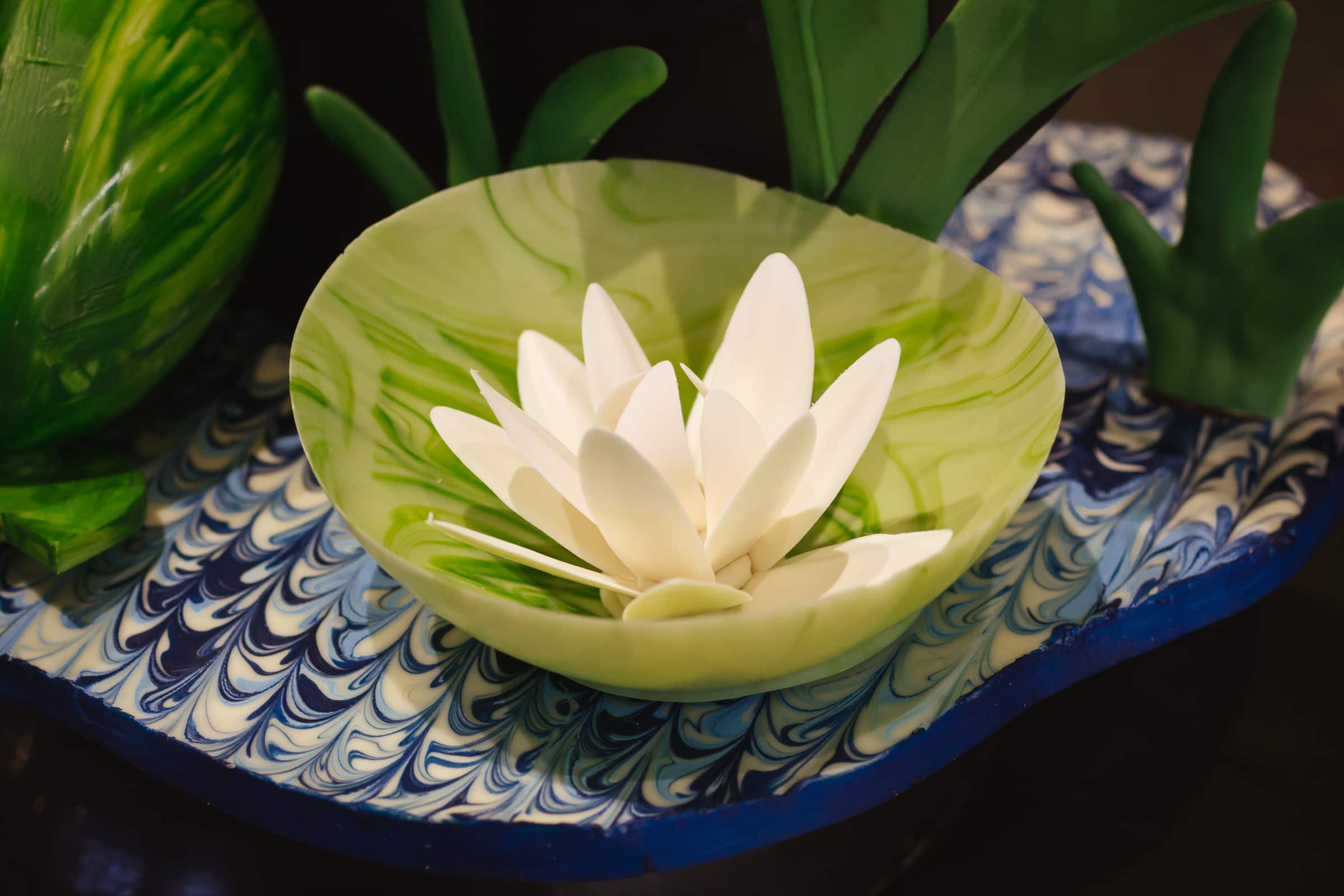 Anyone else feeling swamped? 😄
I could use a little more sunshine and this spring chocolate sculpture is a celebration of the longer, warmer days ahead. After a long day getting my hands dirty in chocolate, I'm ready to come home and get my hands dirty in the garden. It's a real struggle to keep my fingernails clean.
I'm proud of this sculpture which features a couple new techniques.
The lily pad is made by dipping a balloon in tempered chocolate, letting it dry, and then popping the balloon to release the shape. More details will be coming to the blog soon. The water was an exercise in marbling different shades of colored cocoa butter. It's possible I went overboard, but can you blame me? It was so much fun.