Chocolate Sculpture
Working Cuckoo Clock
A 5-foot tall, 65 lbs chocolate cuckoo clock that really tells time! Created for the Food Network special 'Outrageous Chocolate.'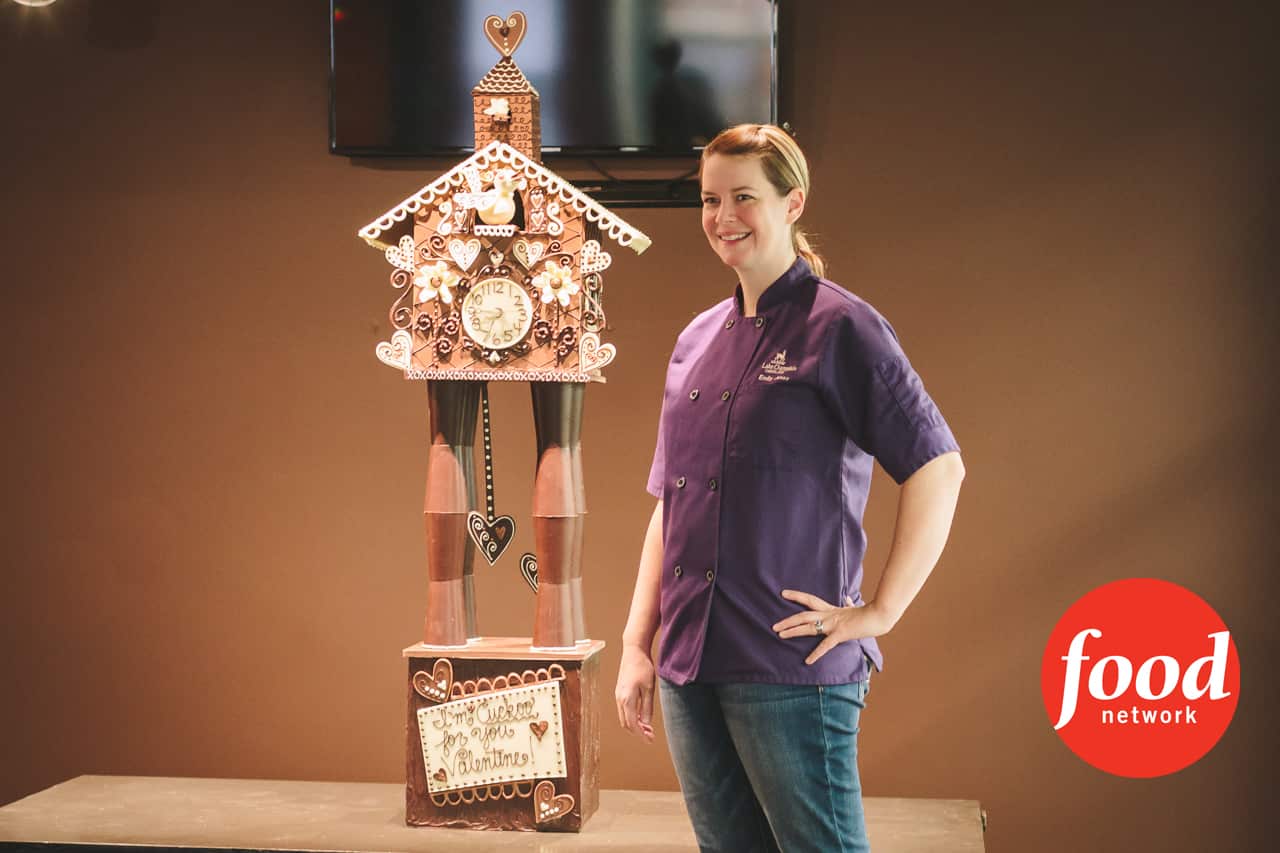 As seen on the "Outrageous Chocolate" special on Food Network!
This 5-foot tall, 65+ lbs sculpture is my largest build to date. And it's a functioning clock that tells better time than my watch! OK, so this one is not 100% chocolate but I'll swap it out for chocolate gears when that technology gets perfected.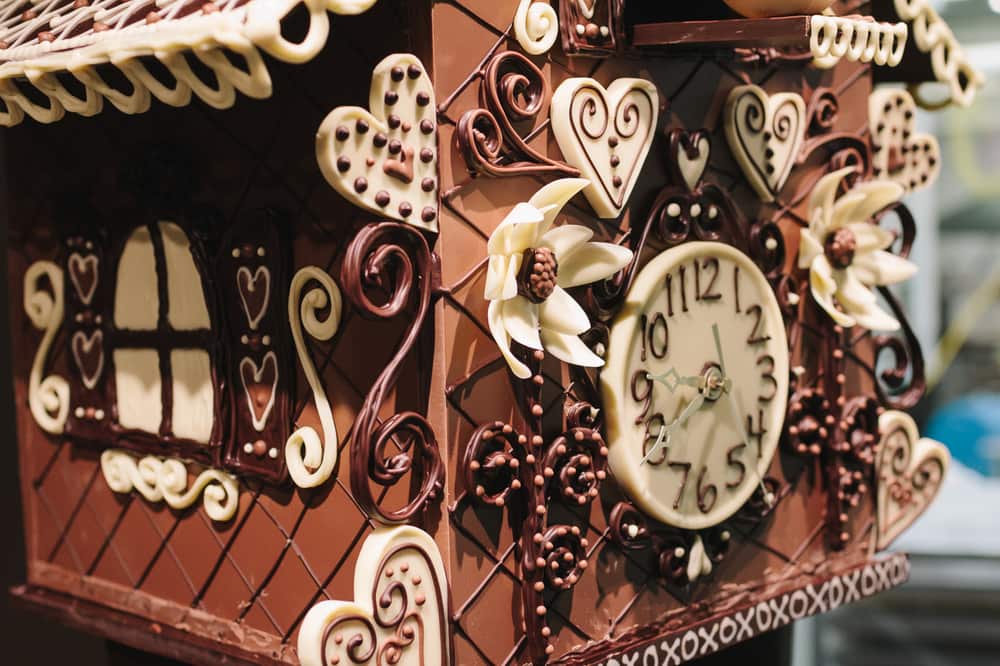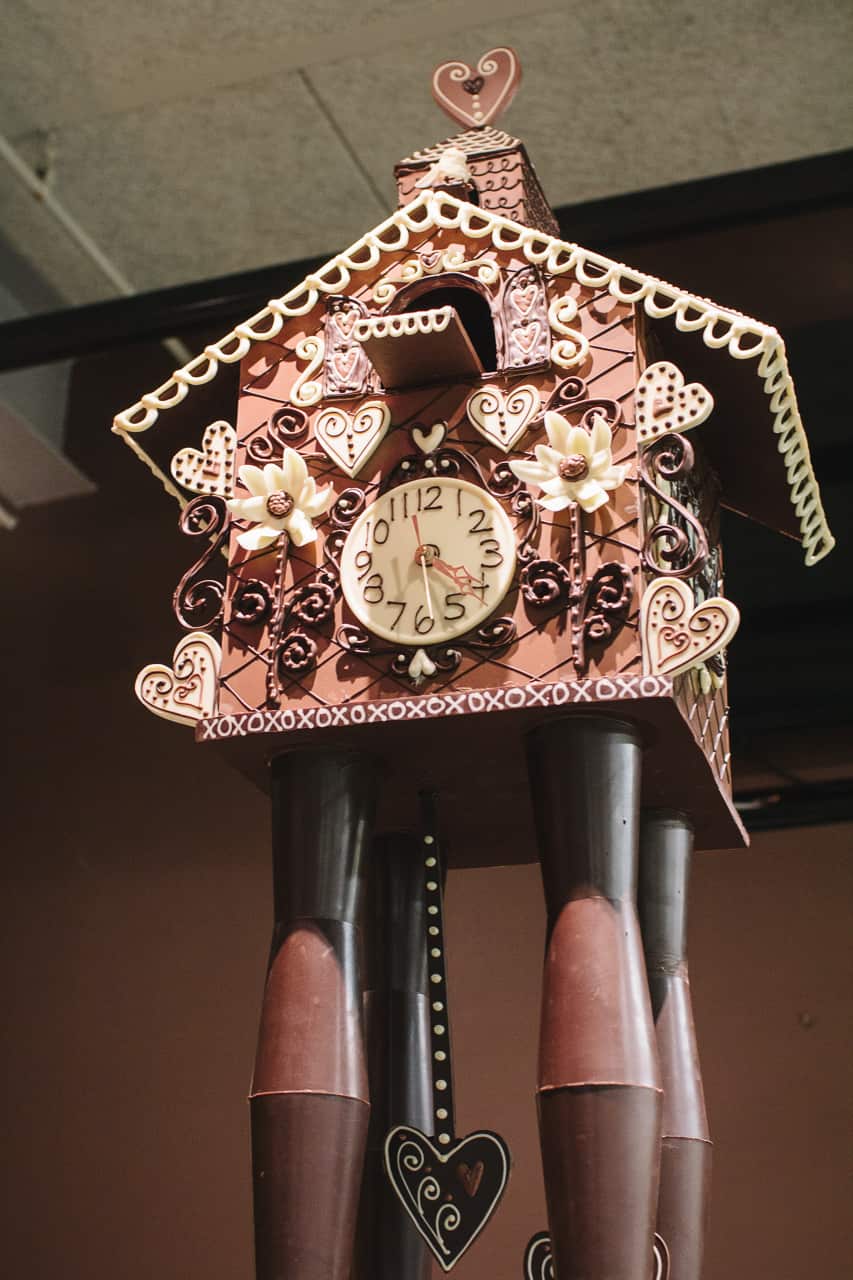 Being invited to have a chocolate sculpture featured on Food Network is a dream come true! Thanks to my wonderful company Lake Champlain Chocolates and my friends and family for believing in me! Also thanks to Food Network for this wonderful honor!