Chocolate Sculpture
Chocolates of Vermont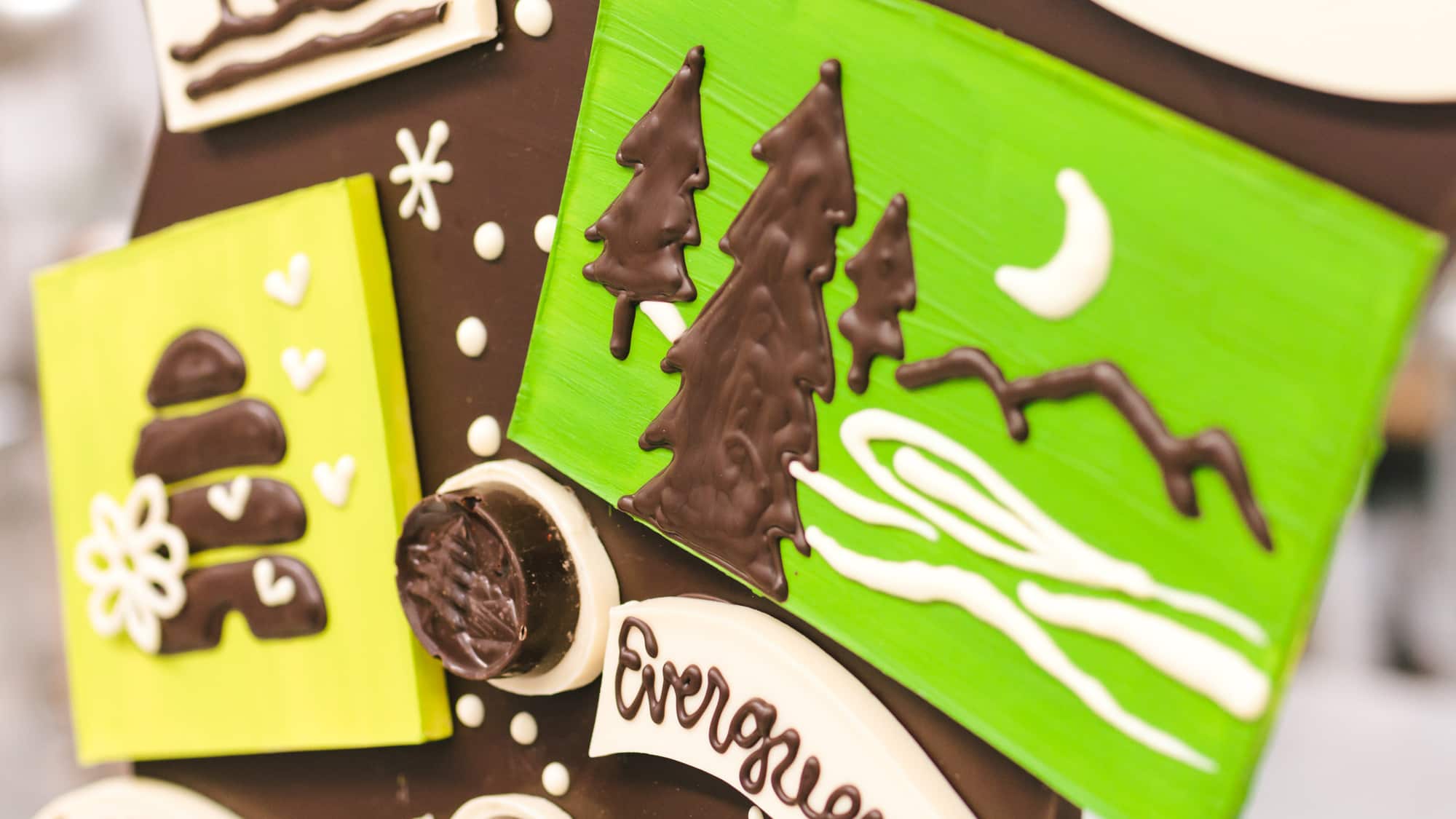 This centerpiece was on display during A Sweet Symposium at Shelburne Museum in October 2017. It draws inspiration from Lake Champlain Chocolates's Chocolates of Vermont gift box.
The company is a proud sponsor of Shelburne Museum.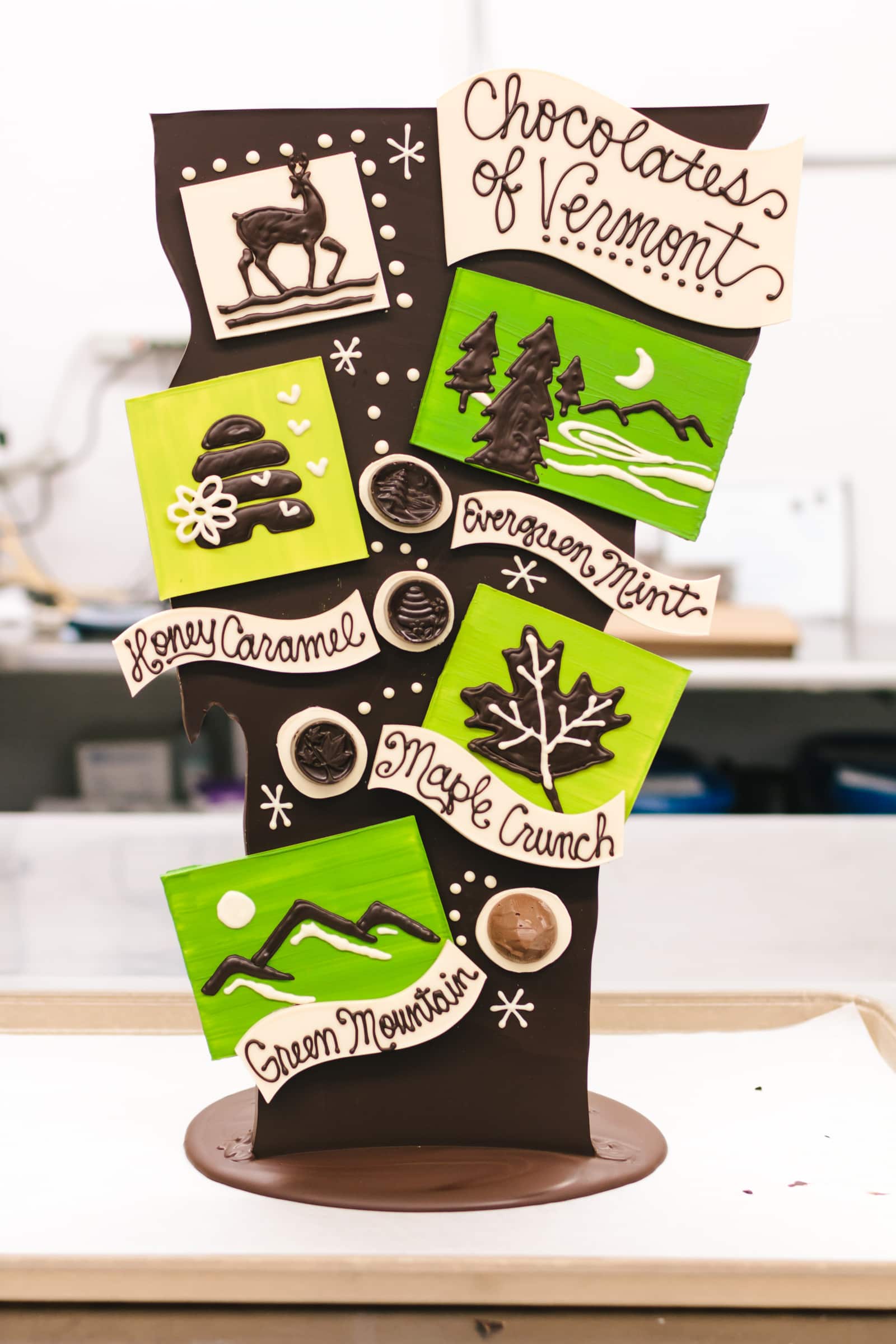 The museum described the event as a lively day of conversation exploring the artwork and themes displayed in Sweet Tooth: The Art of Dessert. Not only was I lucky enough to be a featured presenter during the symposium, but I also had the thrill of being asked to create a sculpture for the Sweet Tooth exhibit.
It was a really exciting time for me.