A Dream Come True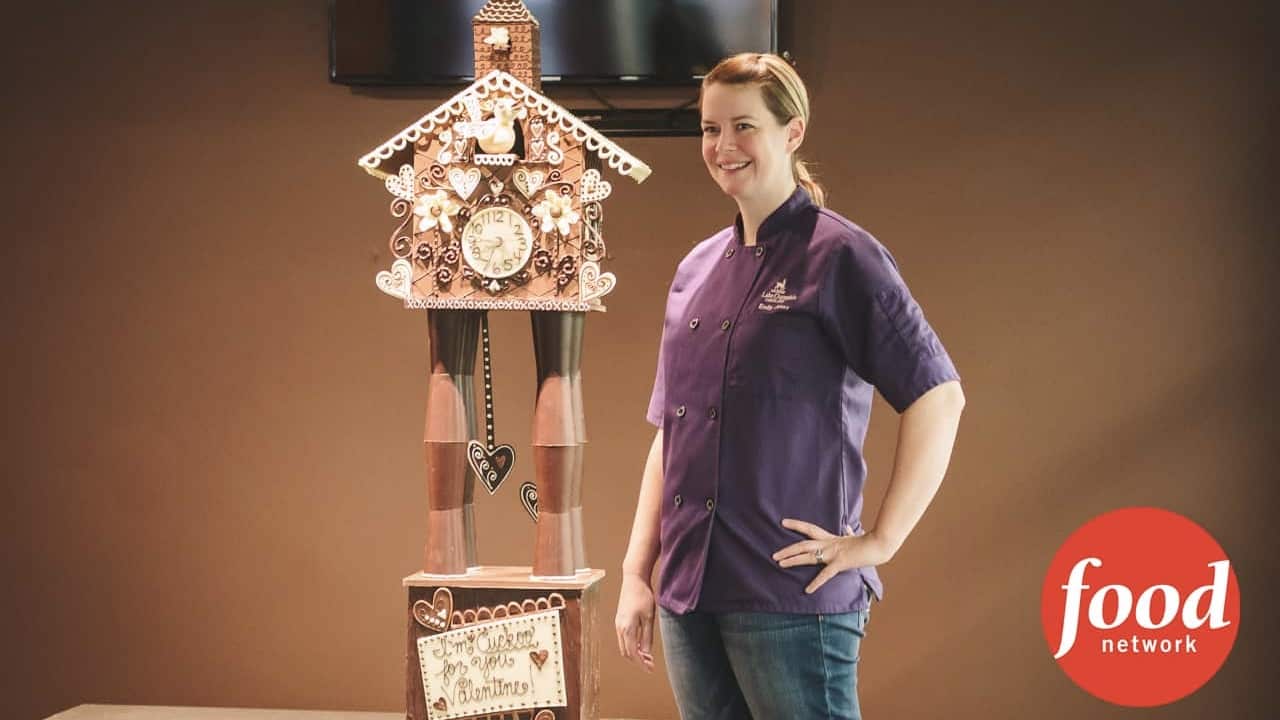 From the time I started sculpting with chocolate I had a goal of making it on the Food Network. It was ambitious, to say the least, especially when you consider the strange path I took to becoming a chocolate sculptress.
Food Network Comes Calling
A recruiter for Food Network had seen my work online and wanted to know if I could make a sculpture 4 to 5 feet tall for a new special called "Outrageous Chocolate." I had never built anything that large and I only had a week to do it, but there was nothing that was going to keep me away from the challenge. This was it, my dream was coming true.
had to come up with new ways on the fly of how to support the massive 5 foot tall, 65+ lbs sculpture. Some worked, some didn't.
I won't give away too many details about my sculpture quite yet, but let's just say it's "for the birds."
When the film crew arrived I was excited but also nervous. But Cary and her crew quickly made me feel at ease and I had the time of my life filming my segment. I learned so much from them and hope someday to get the opportunity again.
The "Outrageous Chocolate" Premiere
The show airs tonight, February 7th at 8pm (EST). It re-airs at 3am (for you night owls) and then again on Sunday (02/08) at 5pm.
The team at Lake Champlain Chocolates has become my family. Without them, this wouldn't have been possible. I'm thrilled to represent our company – and the Burlington, VT arts community – on national TV.
It's an honor and I hope you'll tune in.