That Time I Made Some Chocolate Signs For Dr. Oz
On October 23rd, 2012 one of my chocolate signs made an appearance on the Dr. Oz show, the episode was titled "Have Medicine's Most Controversial Leaders Found the Fountain of Youth?"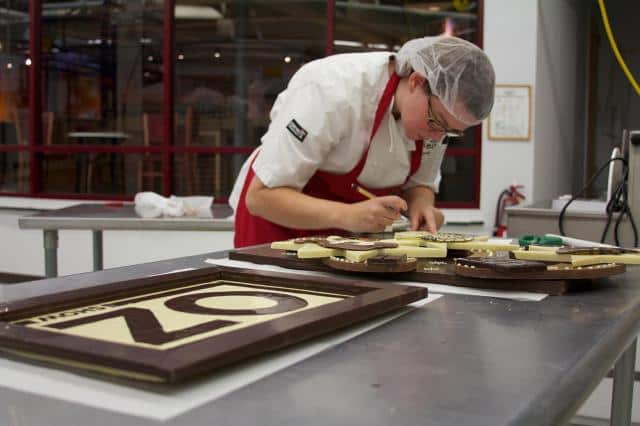 I met chocolatier Håkan Mårtensson who makes incredible chocolate pieces.
While my chocolate "Dr. Oz logo" only made an appearance for a few seconds, it was a wonderful experience. Plus, I'll never forget how stressful it was driving chocolate sculptures 6 hours from northern VT down to New York City in the back of the car! Luckily everything made it there in one piece.