Grace Potter's Chocolate Flying 'V' Guitar
I made a chocolate Flying "V" guitar for Grace Potter and the Nocturnals. It's based on the custom guitar that was built for Grace by Gibson -- how amazing is that?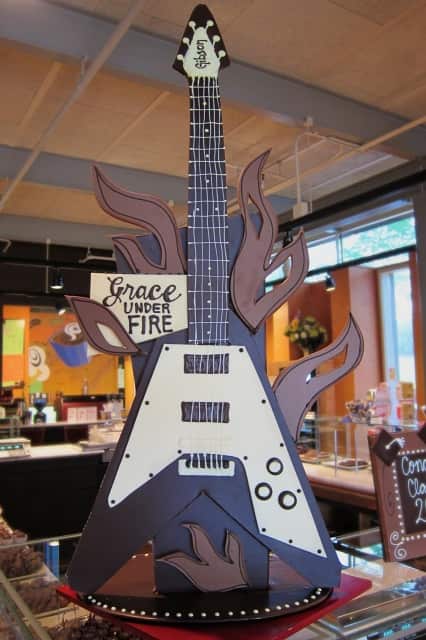 I had to scramble a bit to get this ready for their annual New Year's Eve show at Higher Ground in Burlington, VT. After the show the band smashed it into pieces -- like rock stars -- and ate it! Some people asked if I was upset when I found out and it's the exact opposite; I'm thrilled!
All too often my sculptures sit on shelves, collect dust and eventually get thrown out. I'm so happy Grace and the band enjoyed this sculpture in two ways: visually and tastefully!